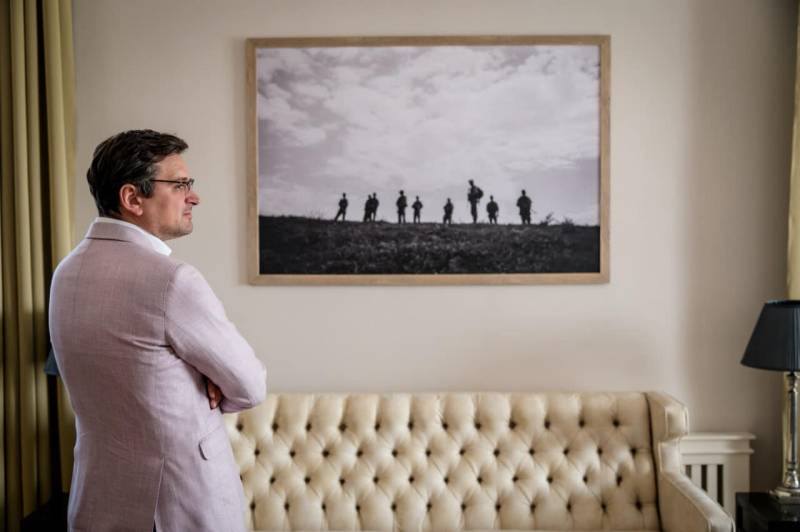 The Minister of Foreign Affairs of Ukraine in his interview with the Ukrainian press said that "the US involvement in the Normandy format of negotiations on Donbass could add efficiency to the negotiation process."
According to Dmitry Kuleba, there is an obstacle to the US involvement in the Normandy format. So far, not all members of this format want to see Washington's representatives in this negotiation process as direct participants.
According to Kuleba, Russia's behavior during the negotiations in the Normandy format resembles a situation from a tongue twister:
The ships maneuvered, maneuvered, but did not fish.
At the same time, Mr. Kuleba said that the Ukrainian Foreign Ministry continues to work to ensure that "negotiations in the Normandy format will take place in 2021 at the presidential level, where Vladimir Zelensky and Vladimir Putin would meet."
Ukrainian journalists asked Kuleba if Joe Biden had invited Vladimir Zelensky to his inauguration ceremony. The head of the Ukrainian Foreign Ministry noted that "the inauguration is an internal event to which it is not customary to invite foreign heads of state."
Dmitry Kuleba:
Earlier, ambassadors accredited in Washington who represented their countries were invited to the ceremony. This year, due to the pandemic, they may not even be invited. And in general, they will say this: it is not necessary to follow the inauguration, but to the relations between our countries.
According to Kuleba, he is convinced that after the meeting between Biden and Zelensky "wonderful contact will be established between them."
Meanwhile, the US has already identified a range of priorities for Biden after his inauguration. And it so happened that there is no meeting with Zelensky on this list ...