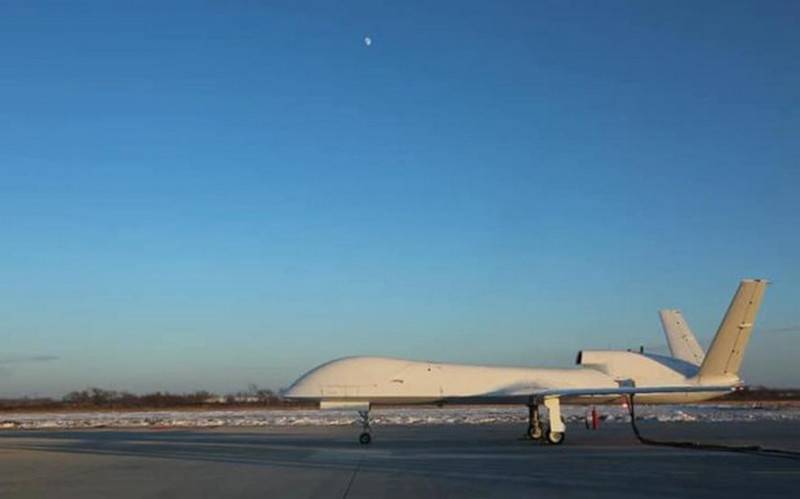 In China, flight tests of the latest promising strike drone have begun. According to local media reports, the first flight of the WJ-700, which took place on January 11, 2021, was successful.
The device was developed by the Chinese company Haiying Aviation General Equipment in cooperation with the third research institute CASIC, for the first time the WJ-700 was shown in 2018. The drone with a maximum take-off weight of 3,5 tons is equipped with a turbojet engine. The time spent in the air is announced at 20 o'clock, the drone is designed for reconnaissance and strike operations. The shock version has two suspension points under the wings, where various ammunition can be placed.
the drone is capable of delivering high-precision air-to-ground strikes, such as ground attacks outside the defensive network, anti-ship, anti-radar strikes, and is also capable of reconnaissance over a wide area
- writes the Guancha edition.
The drone is equipped with an automatic take-off and landing system. The developers have not yet disclosed other details about the drone.
It is noted that the WJ-700 will be offered not only for arming the PLA, but also for export. It is planned that this drone will be relevant in the domestic and international markets for the next 5-10 years.