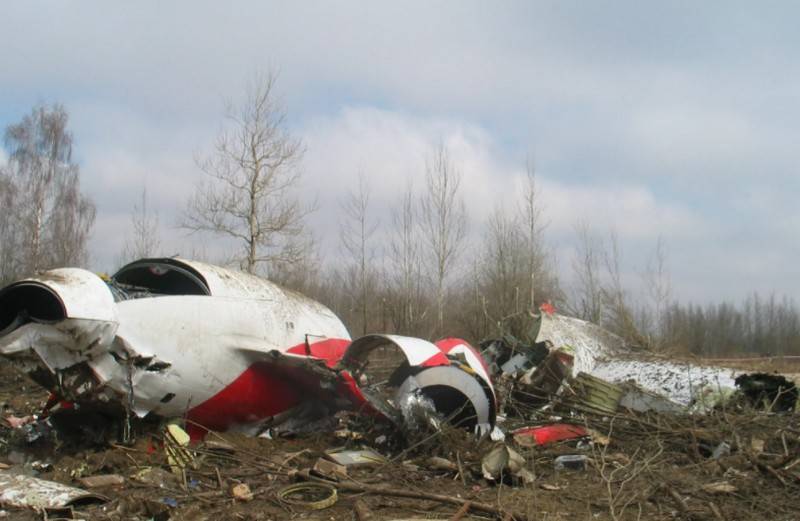 Russia refused to allow Poland to return the wreckage of Lech Kaczynski's plane that crashed near Smolensk in 2010. As stated in the Russian Foreign Ministry, the investigation into the disaster has not yet been completed.
Russia considers Poland's demands to return the wreckage of President Lech Kaczynski's plane to be groundless, as the investigation into this case is still ongoing. According to the director of the third European Department of the Ministry of Foreign Affairs Oleg Tyapkin, until the end of the investigation, all material evidence will remain in Russia.
(...) until the completion of investigative actions in Russia, which are carried out, inter alia, on the basis of more and more new requests from the Polish side, as well as the adoption of a final procedural decision, material evidence must be located on the territory of the Russian Federation
- said the diplomat, adding that international law is also on the side of Russia.
The Foreign Ministry spokesman reminded Warsaw that the Poles themselves are delaying the investigation, not providing the Russian side with the necessary documents or other evidence required for the investigation. As an example Tyapkin cited a request for a transcript of Lech Kaczynski's conversation before the plane crash. Despite repeated requests, Poland is not going to meet Russia's requirements.
Let us remind you that an "alternative" investigation of the plane crash of Lech Kaczynski's plane that crashed near Smolensk in 2010 is underway in Poland. The Polish side has repeatedly put forward various versions of the disaster, blaming Russia for the incident. At the same time, Warsaw demands that the wreckage of the plane be returned to her, allegedly for conducting its own examinations.