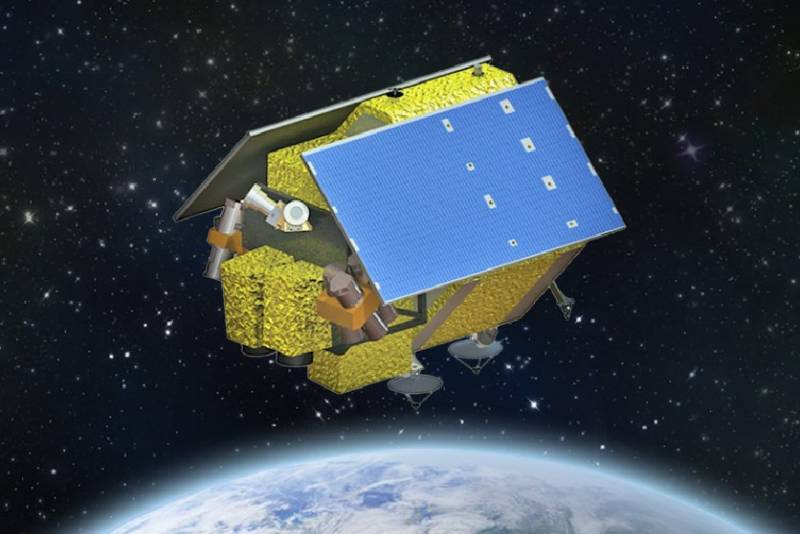 In Ukraine, the government committee on national security, defense and strategic industries has approved the "Concept for a nationwide targeted scientific and technical space program for 2021-2025." This should be followed by a government order and the adoption of a relevant law.
The decision was made at a committee meeting. It was developed jointly by the Ministry of Strategic Industries of Ukraine and the State Space Agency.
Among other things, the Ukrainian government has named "the creation of a domestic satellite constellation" a priority. The concept also provides for other goals related to the Ukrainian space industry. In particular, it talks about a new level of implementation of strategic state tasks in the field of security and defense, as well as the creation of a national space observation system based on domestic and foreign orbital means.
It seems that the Ukrainian military has paid attention to space. However, given the deplorable state of the Ukrainian economy, especially its high-tech industries, the country's aspiration "to the stars" looks, to put it mildly, strange. It is possible that the document was created in order to attract foreign funding for the Ukrainian space program.
At the same time, it cannot be denied that in the field of astronautics over the years of its independence, Ukraine has managed to achieve certain successes. Among them can be called the creation of spacecraft "Sich-1", "Ocean-O" and others, as well as launch vehicles "Zenit-3SL", "Dnepr" and "Cyclone-3". About 400 artificial earth satellites were created at Yuzhmash. From 1991 to 2018, 154 rockets were launched into space, manufactured with the participation of Ukrainian enterprises. However, in recent years, the space industry has nevertheless significantly degraded, primarily due to the disruption of long-term technological ties with Russia.