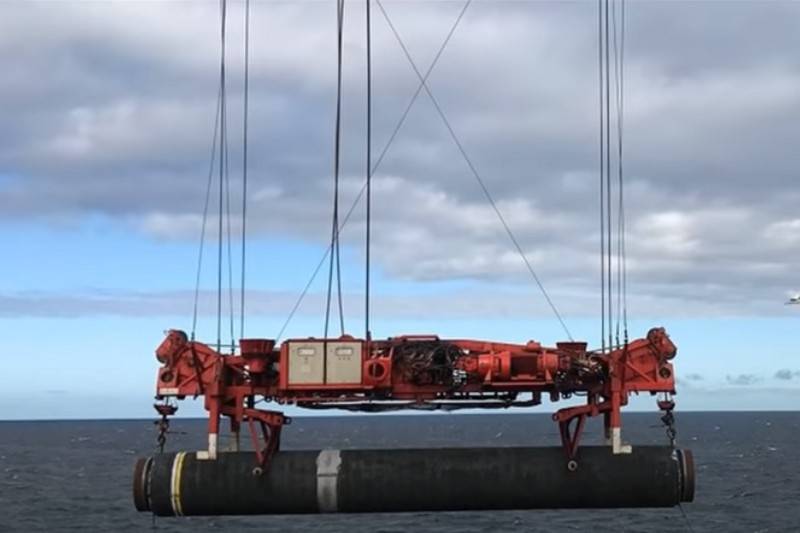 The US State Department has threatened European companies with the introduction of sanctions for helping to build Nord Stream 2. Reported by Reuters.
According to an unnamed US administration official, Washington has warned European companies suspected of assisting in the construction of the Russian gas pipeline of the possible risk of sanctions against them by the US authorities. The US State Department called on such companies to withdraw from the project "before it is too late."
We try to educate companies about the risk and convince them to leave before it's too late
- quotes the agency as a representative of the State Department.
According to reports, by the end of this week, the US Department of State should provide data on the companies involved in the project. Potential sanctions may include construction companies, insurance companies, as well as companies that inspect construction equipment.
The UK has also proposed introducing its own sanctions against Nord Stream 2, since London no longer restrains EU membership. Conservative British parliamentarian Daniel Kochinsky made a corresponding proposal.
We are no longer constrained by our membership in the European Union, we must follow our American friends and impose sanctions against any company involved in the construction of Nord Stream 2. It is a real problem for many politicians who represent the countries participating in the Three Seas Initiative (the union of 12 EU countries with access to the Adriatic, Baltic and Black Seas)
- he said.
Meanwhile, Germany has called for new measures at the European Union level to protect the pipeline from US sanctions "contrary to international law."