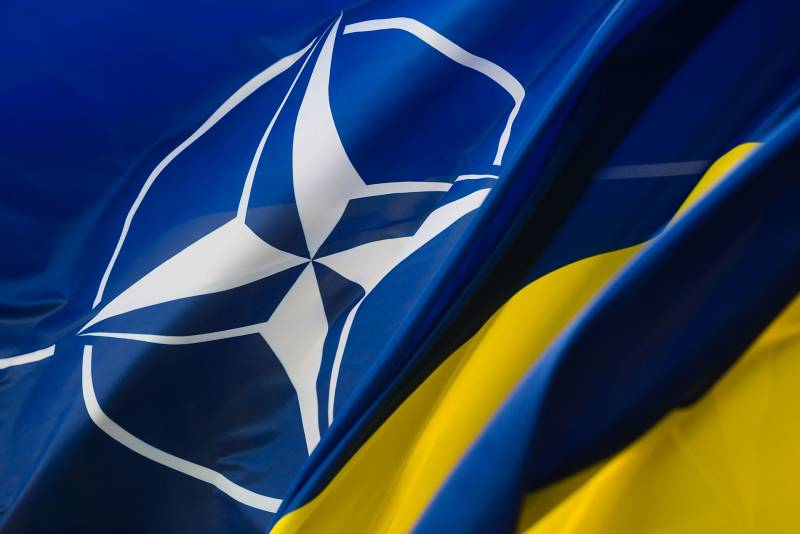 I don't understand Charles Darwin!
He came up with some kind of evolution. And all together began to study this theory. And they argue with the same passion with which we in Ukraine take pieces of sugar from each other.
Back to recruits
Why argue, then? Labor turned a monkey into a man? Show me this man. Here are those who from a man turned into a monkey through vodka or drugs, I see every day. And according to Darwin - for some reason it does not work out.
And I don't understand these caricaturists. Talented people. In half an hour, they will make an eagle or wood lice from any cockroach. And most importantly, it looks like it. People are having fun. And you come to the museum ... There are no these same cartoonists. There are classics. Cubists too. In the Tretyakov Gallery, they say, in general, there is a picture, which the artist painted to paint over something previous. The Black Square is called. Where are the cartoonists? Maybe they are not artists at all?
Do not think that I just remembered Darwin. We here in Ukraine are also constantly trying to evolve into something there. First, they "grew up" from a Soviet republic into an independent state. Now we are trying to grow into a European-democratic.
And we are acting here clearly according to the Bolshevik plan set forth in the "Internationale". Remember his first point?
"We will destroy the whole world of violence ...".
So, we finish already.
And in some areas, in Ukraine, in general, we have already begun the second stage -
"We are ours, we will build a new world."
It was then that Darwin came to my mind.
I came across an order from the Minister of Defense of Ukraine Andriy Taran on the introduction of the NATO standard STANAG 2116 in the Ukrainian army.
I don't really understand these standards. I had to ask a familiar officer, what was it about?
It turned out that we are unifying the table of ranks with NATO. Now we have NATO military ranks.
No, I, of course, understand that when an American general summons a Ukrainian general or officer, he should not think about who to call. The owner, in general, should not think when communicating with slaves. But what have the soldiers to do with it?
There must be at least some logical explanation?
And the word "recruit" somehow sounds bad in relation to a Ukrainian soldier who actually was at the front or participated in a peacekeeping operation in some Papuan. Private - understandable. And the recruit is not a soldier at all. Jung's of some sort. It's good that Taran himself explained to all of us clearly:
"These decisions are intended to change the Soviet-style career management system to the modern one adopted in the armies of the leading states.

In fact, this is a guide to the actions of cadre bodies to switch to a new philosophy of work, which provides for the creation of a career map for each soldier, sergeant, officer for his training, growth and support.

This decree will become the beginning of the Euro-Atlantic transformation of the existing personnel management system and an integral part of the draft concept of the military personnel policy of the Armed Forces of Ukraine until 2025 ".
Strange, I always believed that the higher the rank of an officer or general, the more wisdom he has. You know, by analogy with age - the older, the wiser. It turns out that in life everything is different.
With a rise in rank and position, our Ukrainian generals do not grow wise. They are more wise! We have such a land, probably. Or is global warming to blame? Earlier, when it was still cold, it seemed like not such wizards served ...
It turns out that if a chimpanzee or a gorilla is put on a human suit, then it will become a human? I've seen these evolved in the circus. As he was a monkey, he remained. As he was a caricature of a person, he remains a caricature. Although, maybe this person is a caricature of a chimpanzee? Judging by what I see in the streets from time to time.
By the way, about the costumes. As far as I remember, we have already dressed up the Armed Forces of Ukraine according to the NATO model. Back in 2015, our soldiers looked like Europeans. At the same time, an order was issued to transfer to the STANAG 2920 and STANAG 4926 standards regarding protective equipment and uniforms. I am trying to remember what changed for the better in the Armed Forces of Ukraine then?
I thought for a long time about the question of distinguishing a good, modern army from an old, ineffective one. I was looking for analogies from the animal world. And, it seems, he found the answer why it is difficult to create a modern army. It's easy to drive sheep into a flock. Collect cows in a herd - too.
And try to drive the most harmless domestic cats into a flock. And they are predators, they know how to catch mice. I foresee your "this is impossible". Kuklachev in return. You can also create a "herd" of cats. This alone will require a lot of work and large investments.
But back to Darwin and Taran.
Andy Darwinian vector
Labor created man. Well yes. Digging stick. Only here the descendants of the great Maya for some reason today are not great at all.
What am I doing? There, in this very NATO, there are other standards. In particular, about the digging stick. In the sense - about the armament of the army. This is where the APU exactly copies the Soviet army.
Weapon
the same, the technique is the same ... Even all this was released during the Soviet era.
And what shishi to re-arm? Everything from automatic machines to
tanks
and planes - Soviet. Everything needs to be changed. Soviet ammunition in the warehouses. Repair factories are dedicated to restoring Soviet weapons and equipment. Even the boxes are built in accordance with Soviet standards in units. So it turns out that evolution will definitely not happen in the coming decades. The monkey man will not appear.
The gorilla will receive the newest machine gun and will chop nuts like a cobblestone. Or a supercomputer will knock bananas from a palm tree. Once, in my youth, I realized one truth, which I never doubted. What's the point if all the paths are open, if you don't have money for the road. What's the use of a talking shop if there is no money for anything.
Ah, the Americans will give us the most modern type of weapons. So what? Do we have the money for its maintenance? We will keep it in our arsenal and be proud that it lies there. Like javelins. Hurray, the chimpanzees were given a spear!
I wonder why we do everything by half? We learned how to destroy well, but we can't build. Back in my school years, I was very smart and always understood the task perfectly. As soon as they begin to set a task, I am already running to fulfill it. Then my father tore off a couple of collars on my shirts. When I caught the "understander". I remembered his saying for the rest of my life:
"Understood right away, did half the job."
In Ukraine today, this is in the rank of government decisions, orders of ministers and resolutions of the Rada. Half-time - half-time. We live for show. For the owner to see and appreciate our zeal. To give a bone a little larger than usual.
Are we bringing the army closer to NATO standards? We rub glasses on NATO and, most importantly, on ourselves.
As if we do not know about the general drunkenness in the Armed Forces of Ukraine, about drug addiction on the line of contact, about the undersupply in the units? A squad of 2–4 people, a platoon of 10–12 people on the front line is the norm today. There are no officers either. I will not say anything about desertion and hazing. Is NATO waiting for us like that? Then. Someday. May be.
That's it, Mr. Darwin.
Our Ukrainian army is strong and numerous, but there is no order in it. Come to us. Lead and command (paraphrased the chronicle a little). Maybe evolution will go faster then?
And if anything, then we are for you with all our hearts. With the fibers of the soul, so to speak.
Between us, in Ukraine, even glass containers do not give up without a fight. Not like the army ...
We are in Ukraine, wow ...