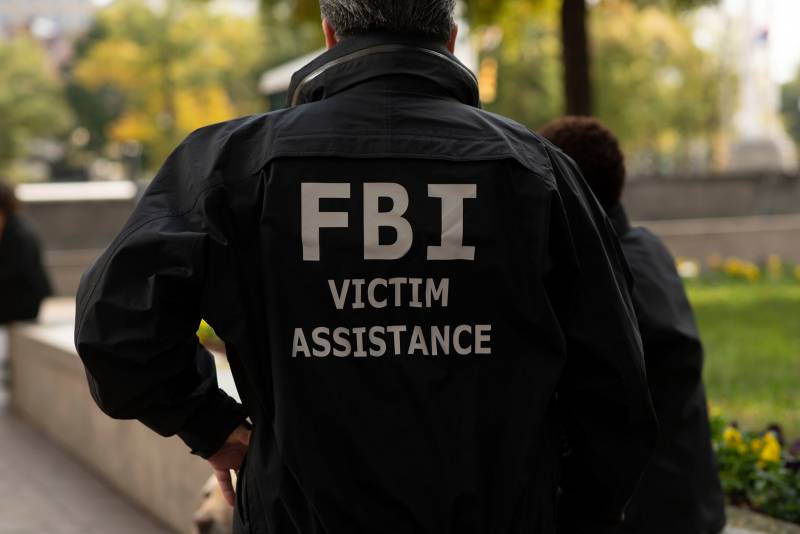 The American edition WP (The Washington Post) comes out with material, which presents some data on the storming of the Capitol on January 6. This topic has been on the front pages of all major American newspapers for a week, along with the topic of the "second" impeachment of President Trump.
American authors note that a few days before the vote in Congress on the approval of Joseph Biden as the 46th President of the United States, the FBI (Federal Bureau of Investigation) knew about the impending provocations and riots in Washington. The US press noted that FBI officers received information that representatives of radical organizations were flocking to Washington, who literally wrote the following on social networks:
Let Washington prepare for war.
It is added that many were heading to the American capital with a personal
weapons
, then "possibly hiding it at the entrance to DC."
From the material:
But both the FBI and the DOJ said they had no information about a possible escalation of protests on Capitol Hill. And this despite the fact that representatives of radical groups openly shared their plans on social networks.
It is noted that the FBI is now announcing a reward for information about participants in the January 6 riots. According to some reports, the bureau has already received more than 40 thousand denunciations.
Such posters are posted on the FBI website: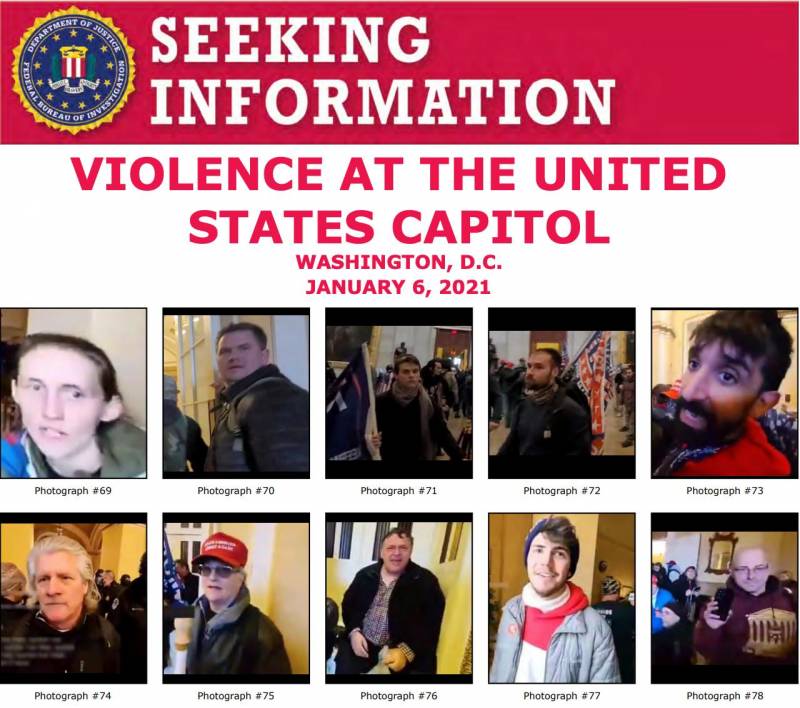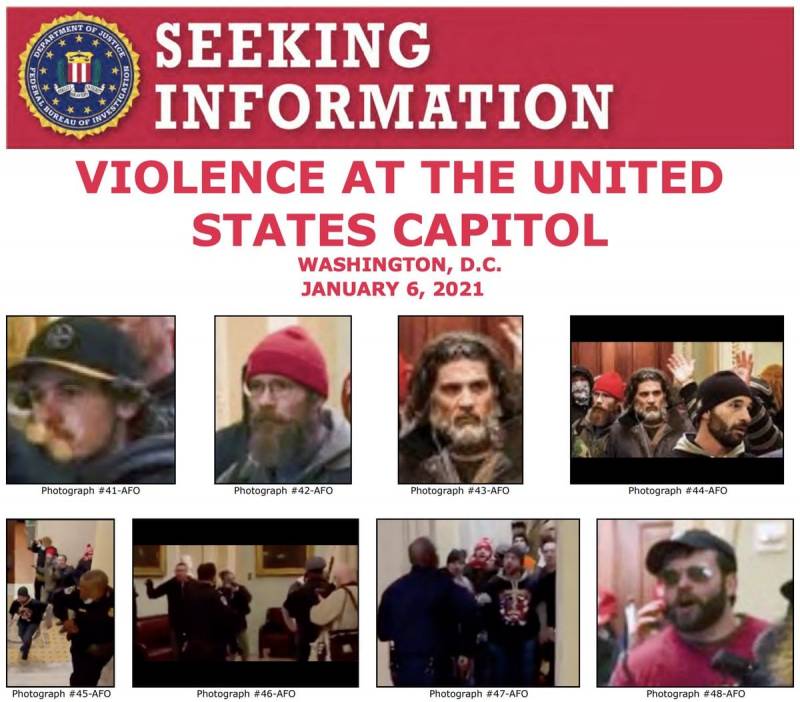 Looking for ...
In this regard, ordinary Americans - among those who condemn the action on January 6 - asked the question: "If the FBI did not have data on the impending riots in Washington, although such data could be found on social networks, then what are the bureau employees getting paid for?"
Several comments from American users:
Why do we need the FBI then ...
They could have prevented riots and the invasion of the Capitol, but this was not done. There even the police were removed from the streets for some reason. All this is strange.
Did you know and didn't react? Hmm