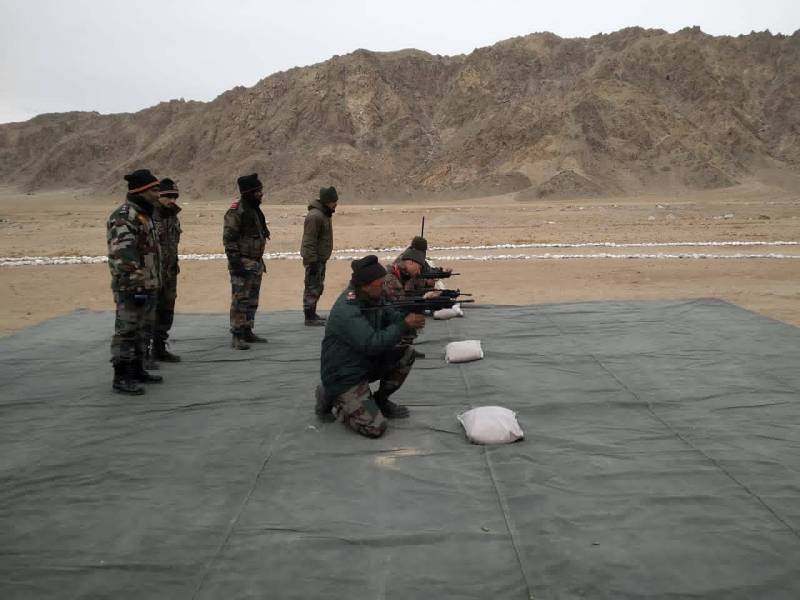 Indian military expert, retired brigadier general of the Indian army, Arun Bajpai, published a material that tells about the difficulties of the military-technical development of India. According to him, now the powers in the country are in power, "which do not know what war is." Because of this, updating the army and
fleet
conducted haphazardly, India does not know who to focus on cooperation with.
At the same time Bajpai declares that it is time to make a choice - with which external partner to conduct the main interaction on acquisition
weapons
and military equipment. The military expert says that the government of Narendra Modi is trying to "simultaneously communicate in this regard with both Russia and the United States."
From the post of a retired Indian general:
Today the government buys 70% of military equipment from Russia. But the rapprochement between Russia and China, which is our enemy, makes one think. You can also see that the government is trying to bias towards the United States. But Russia and the United States have an extremely difficult relationship. And now is the time to make a choice between these two countries - about future arms purchases and technology. Modi will no longer be able to walk on shaky ground like a rope pulled at a height.
The author notes that China is developing its armed forces, increasing its political and economic influence in the region, including influence on India's neighbors - Pakistan, Nepal, Bangladesh, Sri Lanka.
Author:
China imports 14% of Russian goods, India only 1,7%. Russia imports 22% of Chinese goods, Indian - only 1,6%. We need to take into account that Russia is unlikely to support India in the war with China, given its focus on eliminating American hegemony.
At the same time, the retired general notes that today it is difficult to wait for advanced weapons and even more technology from the United States. Therefore, the choice between Russia and the United States is extremely difficult.
As a result, Bajpai concludes that it is time for India to switch to its own developments and the development of its own technologies in the military-technical sphere. The statement is interesting, but the question is: where will India get these technologies? If we assume that when developing fifth-generation aircraft without cooperation, the Indian Air Force will receive such fighters no earlier than 2032 (when the same China will have hundreds of J-20s in service, and, possibly, newer aircraft and attack UAVs), then India risks in military-technical terms, it is hopeless to lag behind the country that the general called the "enemy."