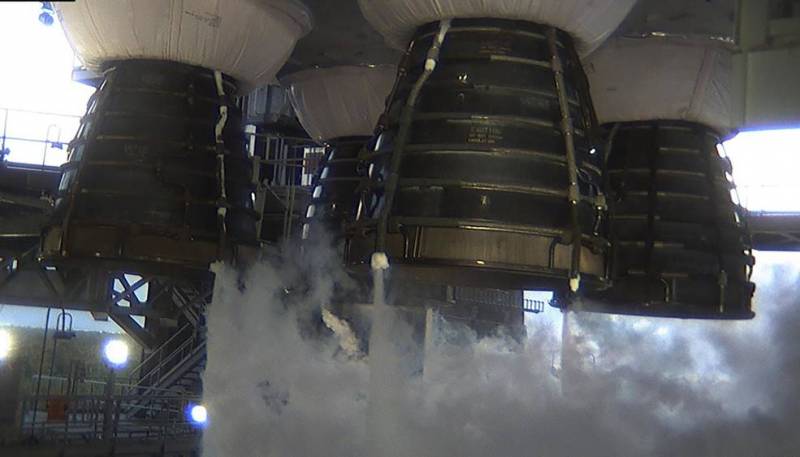 While a sharp internal political struggle is going on in the United States, the incumbent President Donald Trump continues to make individual decisions related to the military program. In particular, Trump signed a decree that provides for the use of "low-power" nuclear reactors "for space exploration." Information about the signing of this kind of document is confirmed by the press service of the Trump presidential administration.
By decree, Trump instructs the Pentagon to develop and test a mobile low-power nuclear reactor, which will "be used for the first time in several decades.
navy
, but for other needs. " What specific needs of the Pentagon in this case we are talking about is not specified.
At the same time, it is added that low-power nuclear reactors "among other things" are planned to "be used in programs for the study of celestial bodies - the Moon, Mars and not only." Why did it suddenly become necessary for the United States to send nuclear reactors into space, where energy can be obtained even with solar panels? The American administration says that nuclear reactors will be used in space, allegedly where "there is no possibility of obtaining energy from the sun."
In general, this decree looks, to put it mildly, controversial. It is assumed that it could become a prologue to Washington's deployment of a nuclear
weapons
in outer space, which is currently prohibited by international standards. But is there any international norm for the current United States that they are ready to abide by? That is why experts suspected the United States' readiness to implement the plan by placing nuclear weapons in space.
And this decree Trump is also called "a difficult legacy for the 46th President - Biden." But whether Joe Biden himself is against the placement of nuclear weapons (for a start - nuclear reactors) in space is an open question.