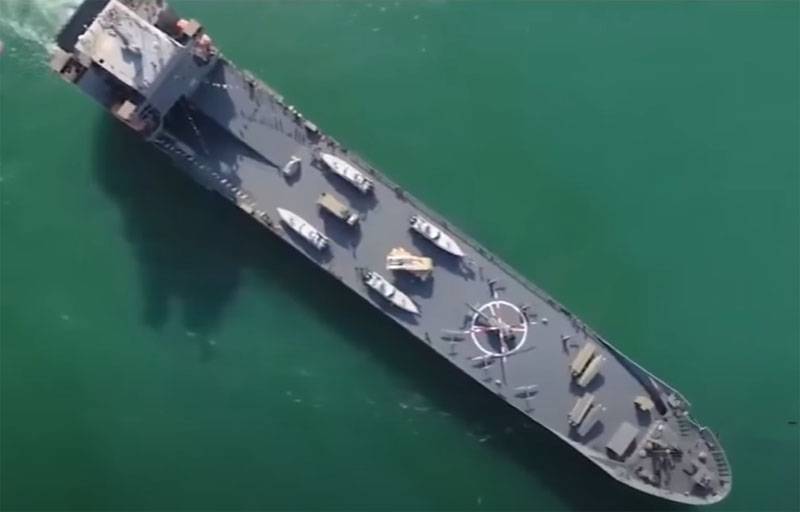 After the drills were conducted using an unmanned
aviation
Iran conducts naval exercises. The Islamic Republic is carrying out these maneuvers in the Gulf of Oman, in the water area adjacent to the strategically important Strait of Hormuz. Hundreds of tankers pass through this waterway every day. There are also ships of the 5th
fleet
US Navy.
Iranian sources say that the naval exercises will last for two days. They involve warships and missile boats of the Iranian Navy.
From the report:
During the maneuvers, missile firing will be carried out from the sides of ships and boats, including Makran and Zra (Zrah).
The Iranian exercises that began in the Gulf of Oman caused "concern" in some countries in the Middle East region. Of particular "concern" in the Persian Gulf countries are the statements of the Iranian naval command about the conduct of rocket firing in the aforementioned water area near the Strait of Hormuz.
For the first time in many years, the Iranian exercises with missile firing from attack drones, as well as the Iranian naval exercises in the Gulf of Oman, have not been commented on by the United States. Some time ago, the European press actually announced with annoyance that "while the United States is busy with internal squabbles, it has no time for its allies." Earlier, the United States did not allow itself to miss the Iranian military maneuvers, leaving them without comment about "an immediate response to the Iranian aggressive actions." Today, the United States clearly has no time for Iran.
At the moment there is no information about the activity in connection with the Iranian exercises of the ships of the American Fifth Fleet.