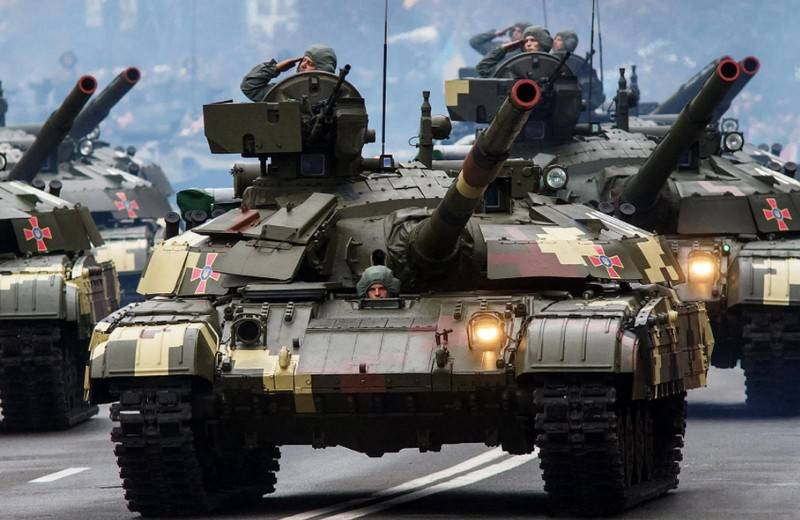 A new scandal flares up in Ukraine over the supply of Ukrainian components for production
tanks
for the APU. Reportedly, old Soviet-made cannons were installed on Ukrainian tanks instead of the newest Ukrainian ones.
In Ukraine, a criminal case has been opened on the fact of the delivery in the period 2015 - 2016 of 125-mm old Soviet barrels of 2A46M cannons under the guise of the latest Ukrainian KBA-3 cannons, produced by the Kiev state-owned enterprise KB Artillery Armskaya (KB AO).
According to the Ukrainian media, KB AO has signed a contract for the supply of Ukrainian-made KBA-3 tank guns to the Kharkiv Malyshev Plant. However, due to the lack of equipment for the manufacture of barrels, "KB AO" entered into an agreement with the Kiev Armored Plant (SE "KBTZ") for the supply of barrels and artillery systems manufactured during the Soviet Union.
The Soviet barrels that arrived at the "Design Bureau of AO" underwent de-preservation and defect detection, rust was removed from them, after which they were painted. The finished trunks were canned back, packed and, under the guise of KBA-3 made in Ukraine, were sent to the KhBTZ im. Malysheva.
The total number of barrels received by KhBTZ is not named, while it is known about 14 cannon barrels "manufactured" at the "Design Bureau of AO".
KBA-3 is an unlicensed copy of the Soviet 125-mm smoothbore tank gun 2A46, developed by the Kiev Artillery Armament Design Bureau in 1993-1996.