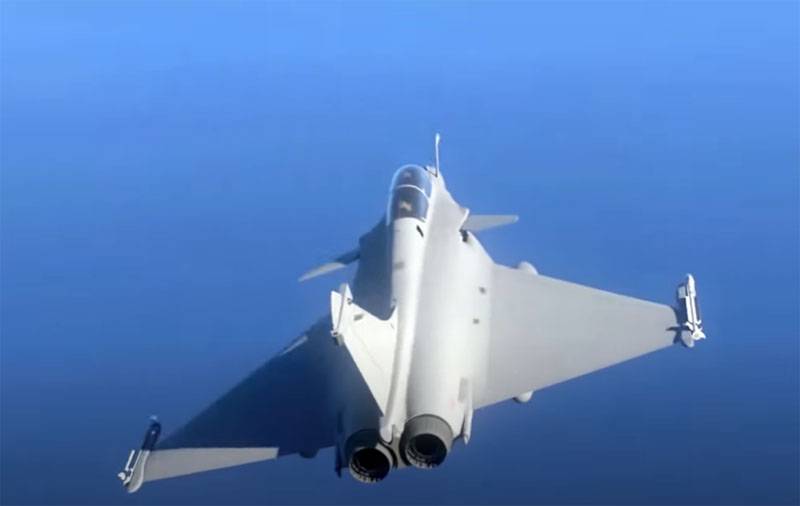 The Greek Ministry of Defense has submitted a bill to parliament, which is part of the state defense order. The bill provides for the development of the country's air force in the coming years.
It is known that the Greek military department proposes to approve the idea of ​​acquiring for its military
aviation
French fighters Rafale. The document, which will be discussed in the profile committee of the Greek parliament on January 14, indicates the desired number of such combat aircraft - 18 units. However, only six of them will be new.
Greek press reports say that the Greek Defense Ministry is proposing in this "package" to purchase 12 used Rafale fighters. It turns out that the department is going to "develop" the Air Force with used French-made aircraft.
The total value of the potential deal is indicated at 2,32 billion euros.
It turns out that the French fighters, including 12 used ones, will cost the Greek budget about 129 million euros per unit - if the deal is approved by the parliament.
Justifying such a high price, the country's defense ministry says that these amounts also include "subsequent maintenance of fighters and initial armament." In any case, the price of Rafale for Greece, to put it mildly, cannot be called low. And these prices have already caused discussion in Greece itself.
In this case, it is worth noting that French fighters are currently only more expensive for India. Under the Indian-French contract, India is spending about $ 217 million for one new Rafale. At the same time, India is also trying to justify such an expensive contract and say that it includes maintenance and the supply of aircraft missiles.