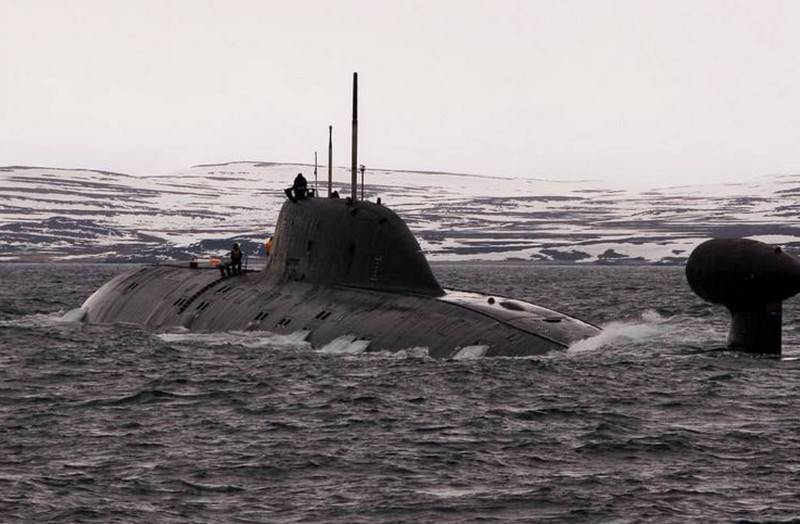 The Project 971 Tigr multipurpose nuclear submarine (nuclear submarine) (code Schuka-B) will return to the combat strength of the Northern
fleet
in 2022. It is reported by
TASS
citing a source in the Russian defense industry.
Repair work on the technical condition of the nuclear submarine "Tiger" is planned to be completed in 2022, after which the submarine will return to the combat composition of the fleet
- the agency leads the words of the source.
At the same time, it is clarified that the Tiger nuclear submarine is undergoing repairs with the restoration of technical readiness, the modernization of the submarine, following the example of similar nuclear submarines Leopard and Wolf, which are also under repair, is not yet envisaged, although at the beginning of 2020 some media outlets stated that the modernization will affect not only the on-board systems, but also the weapons of the submarine.
The nuclear submarine "Tigr" is considered to be under repair since the mid-2010s, but the repair of the submarine at the Nerpa shipyard (a branch of the Zvezdochka ship repair center) began in 2019.
Earlier it became known that in the second half of 2021, the Project 971 Leopard nuclear submarine will return to the Northern Fleet, and the Volk nuclear submarine of the same project in 2023. Both submarines are part of the 24th "Animal Division" of the Northern Fleet of the Navy. In total, the division consists of 6 submarines - "Leopard", "Wolf", "Tiger", "Vepr", "Panther", "Gepard". The last three are in the combat strength of the fleet.
The submarine K-154 "Tiger" was laid down in 1989 in Severodvinsk, launched on July 10, 1993, and entered the Northern Fleet on December 5, 1994. The submarine was built according to a project with improved acoustic stealth.
Characteristics: Maximum length - 110,3 m; maximum width - 13,6 m; average draft - 9,7 m; full displacement - 12770 tons; working immersion depth - 520 m; maximum immersion depth - 600 m; full underwater speed - 33 knots; surface speed - 11,6 knots; autonomy - 100 days; crew - 73 people.
Armament: 4 torpedo tubes 650 mm, 4 torpedo tubes 533 mm, torpedoes, mines, anti-ship and anti-submarine missiles.