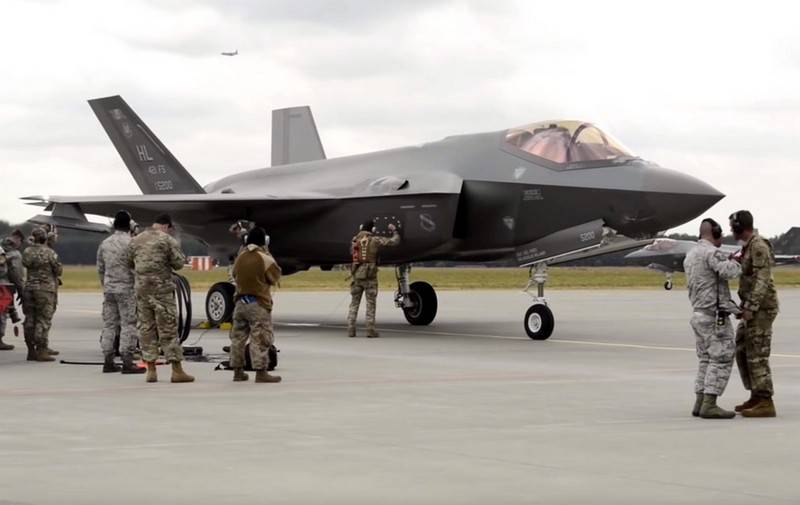 The Lockheed Martin concern is in no hurry to fix the detected defects in the F-35 fighter. As reported by Bloomberg, citing a report from the Pentagon's test department, 871 defects have not yet been fixed in the plane.
According to the publication, the report prepared for publication indicates that uncorrected defects can adversely affect the combat readiness of the fighter, its use and maintenance. It is emphasized that in 2020 the developers have eliminated only two defects, which are not indicated.
Note that in August 2018, during the audit and general inspection of the F-35 fighter and its modifications, 966 design defects were found, which can become an official reason for refusing to operate aircraft of this type.
All defects of the aircraft were divided into two categories: the first - deficiencies that can jeopardize safety, protection or other critical requirement, the second includes deficiencies that can impede the successful performance of a combat mission. The report pointed out 111 shortcomings of category 1 and 855 shortcomings of category 2. Later, some of the shortcomings from the first "critical" category were transferred to the second with a stroke of the pen, i.e. without any work. According to experts, in this way the military "solved the problem" so as not to delay the start of serial production of the aircraft.
Despite the identified defects and problems with their elimination, the F-35 program will not stop, since it has tremendous support in the American Congress and the new US President Joe Biden.
The Pentagon itself has not yet commented on the new report, citing the fact that the document has not yet been officially published.