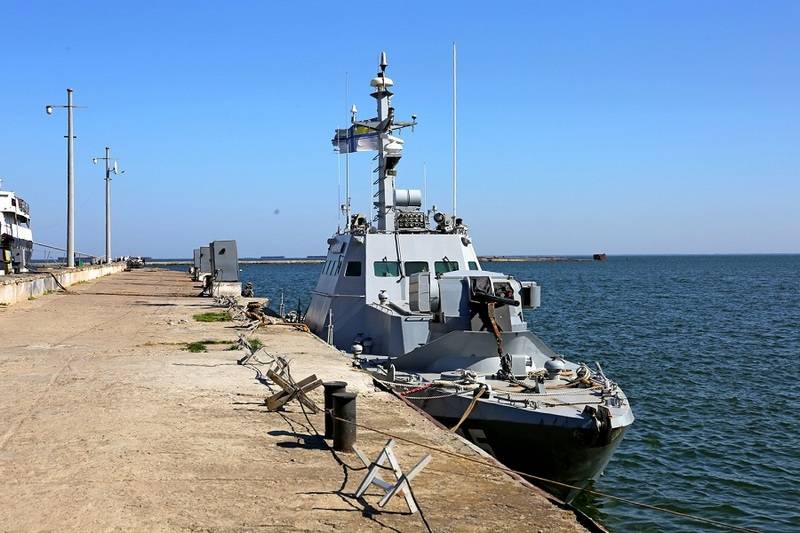 The Ukrainian State Border Service is forming another division of sea guard boats in Skadovsk, Kherson region, the construction of a new base is being carried out with the help of "partners".
According to last year's report, the State Border Service of Ukraine is building three new bases. Kiev hopes that the United States will fully build military facilities in Skadovsk, Berdyansk and Mariupol. The construction of two new bases in Mariupol and Berdyansk, intended for the Maritime Guard of the State Border Service of Ukraine, is being carried out according to NATO standards, and special forces of maritime border guards will be stationed there. Most likely, the base in Skadovsk will not differ either.
Construction is supported by the United States through the Export Control and Border Security (EXBS) program, as well as through the US Department of State's Bureau of International Security and Nonproliferation
weapons
mass destruction.
Keeps up with the border guards and the Ukrainian Navy. The US is also building naval bases of the Ukrainian Navy in Berdyansk and Ochakov. The land on which the bases will be built, as well as hydraulic structures, will be transferred to the ownership of the Ukrainian
fleet
.
The construction in Ochakov was carried out by the servicemen of the first mobile construction battalion of the US Marine Corps (NMCB 1), the so-called Seabees (Sea Bees), in September 2020 they were joined by 13 sailors of the 133rd US Navy battalion. In addition, the Americans mapped the seabed to prevent American warships from being aground.
Also, the US Navy divers carried out work on an underwater survey of the bottom and carried out measurements in the area of ​​the new base of the Ukrainian Navy in the port of Yuzhny.