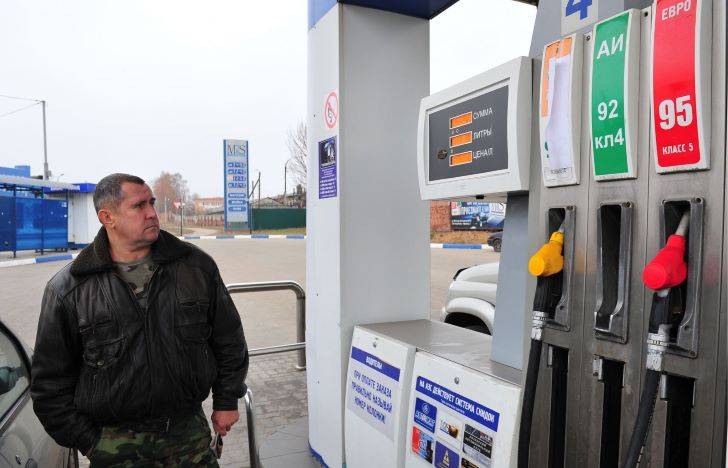 Not a word about Covid
The coronavirus pandemic simply could not help but affect oil prices. And in the end it affected very strongly. We will not repeat what efforts it cost OPEC and Russia, which joined the cartel, and in a duet with Kazakhstan, and then also the United States and Mexico.
However, it was possible to keep gasoline prices at the level within the country only due to the fall in demand - especially from small businesses and ...
aviation
... Now there is simply no one to take the rap for aviation, and internet commerce has clearly taken the place of small business.
There are no exact statistics yet. But, at least on the highways, networked cars are now noticed regularly - at each exit, by the way, they have become less frequent. But the main thing is that on the second wave of the pandemic (as opposed to the first), against the background of an openly panicking Europe, nothing stood up.
These days, various federal departments are willingly reporting that the rise in gasoline prices did not exceed the annual inflation rate. So, according to Rosstat (which is more and more difficult to believe every year), prices for AI-95 gasoline in the country have grown over the year by only 2,4 percent. The 92nd allegedly went up in price and did only by 2,1 percent.
The Federal State Statistics Service recalled on this occasion that the annual inflation for 2020 will be 4,9 percent. This is a preliminary estimate, although from the Central Bank and the Ministry of Finance, as well as from several other ministries, departments and institutes with universities, we were assured that there will be no more than the desired 4 percent, or even 3,8 percent.
We will not expand here that official inflation in our country has very little to do with the rise in consumer prices, but after all, an unpleasant aftertaste from another deception cannot be avoided.
Obviously, realizing that it is simply impossible to cope with the rise in gasoline prices, the Ministry of Energy decided to note that there
"Continue to control the situation on the fuel market."
The same department recalled that
"As quarantine measures weaken and business activity increases in various regions, there is a recovery in demand for gasoline in the domestic market."
OPEC is not to blame
The current oil quotes at $ 50–55 per barrel seem to suit both oil producers and Russian Gazprom, which continues to conclude futures contracts with an open plan for the launch of Nord Stream 2.
There is no reason for concern among the main consumers of energy resources - first of all, the United States and China. At the same time, the Americans, despite all the shocks, continue to keep the prices for gasoline in the country as low as possible.
In some places, it can be almost a dollar, but in the outback, which is closer to oil Texas, a liter of the most popular 95th can really be purchased even for 65 cents. Cheaper only in Turkmenistan, Saudi Arabia and Venezuela, but there you still need to regularly get something like a special permission to buy.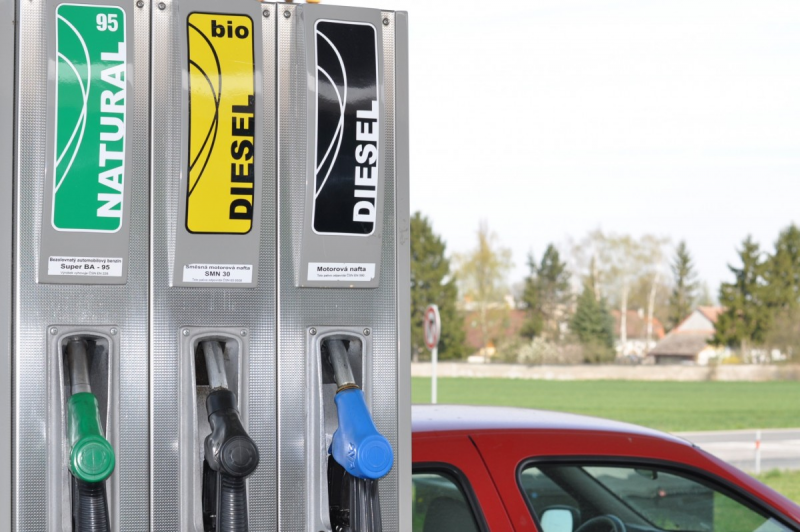 And about the same now costs gasoline in Russia. But even then, only thanks to the fall in the ruble exchange rate by a third, which happened in the quarantine spring of 2020.
Almost no one doubts that the Russian economy, and even more so the far from rich population, needs cheap gasoline (
Russia needs cheap gasoline
). Unless, of course, you do not count the stubborn ultra-liberals, who are ready to tell us today about
"The iron hand of the market".
Why the US fuel market is subsidized on the same scale as the agricultural sector, this kind of experts prefer not to recall at all. Although the transportation even to Alaska there cannot be compared with our "northern delivery".
Empty efforts
"The production volumes are currently sufficient to meet domestic demand and maintain the necessary reserves."
This is a statement by the same Ministry of Energy, which, in fact, has a very indirect relationship to the rise in gasoline prices.
But once they ask, you have to answer. If again there is a cartel collusion of companies and networkers who own gas stations, they will probably ask from the antimonopoly department - FAS. There, as in the old days, they will require additional powers.
In the form of fines and sanctions. But in this respect, we now have the leaders, as you know, not FAS, but Rospotrebnadzor. So, in line, in line. Cope as long as you can.
And this means only one thing - the passion for the pandemic at the gas station has long been played out. Now we are being told that the positive from vaccination does not balance the negative from the new strains of the damned Covid-19, right down to the Russian strain.
It is not clear just what all this has to do with leapfrog with the prices of gas stations? Judge for yourself, despite all the assurances of Rosstat and others like it, since the beginning of December, AI-92 and AI-95 have risen in price to 48 and almost 49 thousand rubles per ton, respectively. This is at least eight percent growth.
For the umpteenth time, for some reason the Russian consumer is paying for the oil that has risen in price. For which prices, in general, would have to decline due to growing export revenues. And there is another growth wave ahead.
It will be stimulated, according to experts, by additional payments from the budget, which ordinary citizens are unlikely to appreciate and feel. And also - damned tariffs: for the same housing and communal services, energy and transport. A vicious circle, running along which is an empty chore.
Without looking back at the euro and the dollar
If you believe Rosstat, it turns out that in euros or dollars, gasoline in Russia in 2020, in general, did not rise in price, but fell in price. Although statisticians could count just in dollars. In our country, their beautiful percentages did not appear in any way.
Actually, that's not even important. The gap from world currencies is not bad at all in many respects. Provided that the sectors of the economy focused on domestic demand will work as smoothly as export-oriented ones.
But they do not just need, but unconditionally, the notorious effective demand is needed. Which is impossible by definition without the growth of real incomes of citizens.
Well, with income we are doing, you yourself get through how. One updated living wage is worth something. Not to mention the indexation of pensions, which happened, but for the better has changed almost nothing.
With income - literally throughout Russia, even in wealthy capitals, it is not at all the same as with extortions and with the same prices. After all, for example, gasoline went up in price quite a bit, but why, then, did the prices for public transport soar in 2021?
Or why almost all new roads, so needed by everyone, which are being built at a frantic pace, are almost guaranteed to be paid? Yes, and some clever fines for free travel on the "scarf" are introduced? But more on that later.
In general, we will not expand on the shameless robbing in Moscow and in many other cities (of course, following the example of the capital) of pensioners over 65 and restless students who have had their free travel cards disabled. As they say:
"Calm down - this is a robbery!"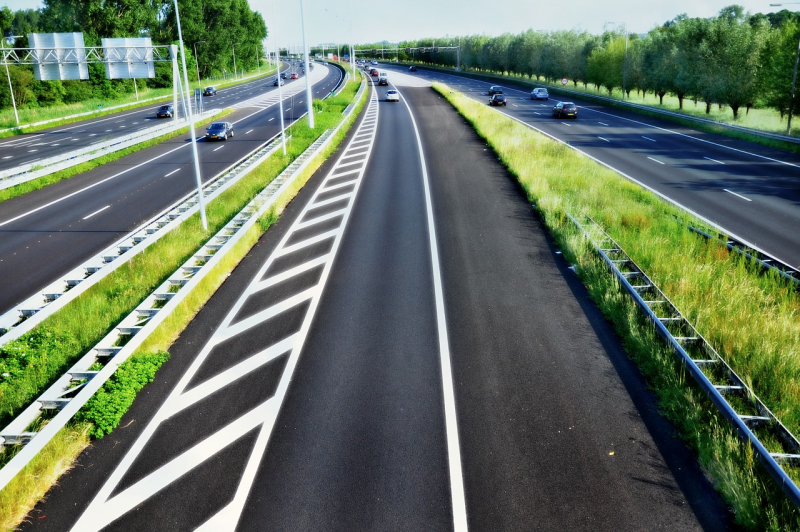 We'll pay for the toll roads
I have no doubt that the Ministry of Transport and Rosavtodor will convince Russians that toll roads are great. In terms of speed and comfort, of course. But it has been paid, hasn't it?
We do not undertake to judge whether the introduction of toll roads makes gasoline cheaper or more expensive. The consumer pays in any case. And then without comfort?
Although, on our own experience, we were convinced that it is only on the M-11 from Moscow to St. Petersburg that there are no big problems either with food or with gas stations. However, in the summer of 2020, when Muscovites together rushed to rest near St. Petersburg, there were big problems at the gas station - and interruptions in gasoline, and queues for an hour and a half.
Other routes, also paid, especially if they are several hundred kilometers from the capitals, in general, do not differ in developed infrastructure, cleaning, or really high-quality coverage.
Moreover, road works both there and on the same M-11 are carried out with frightening regularity. Moreover, they are conducted at intervals not of hundreds, but of tens of kilometers. Those dashing 110 kilometers per hour, and from Tver to Veliky Novgorod - and all 130, allowed on "headscarves", lose all meaning.
No, time savings remain. But only because things are even worse on free roads. Much worse. But why, then, Russian citizens-motorists have to pay for the same, in fact, service three times, more precisely - in fact, even four times.
First, for the car itself, this is time.
Then annually - a tax on cars, without which very few are allowed to do. And that's two.
Regularly - for gasoline with its excise tax and MET. And that's three.
And the calculation on toll roads is already four.
Is it a bit much?