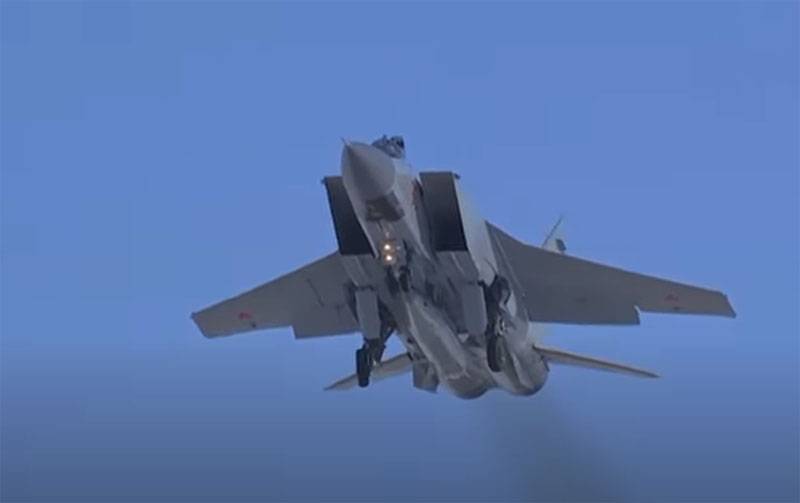 The European press publishes materials that as long as the US is busy with its internal problems, "it does not care about its allies." It is noted that for the first time in a long time, Washington does not comment on important international events, including "issues of providing vaccines", "negotiations in Russia on Nagorno-Karabakh", "Iranian missile tests
weapons
».
The statements themselves that "the United States does not comment on something" say that Washington has already taught its "European allies" to comment on literally everything that is happening in the world, even if it does not concern the United States in any way.
Against this background, the Greek edition of Pentapostagma published an article, which says that Russia is taking advantage of the opportunities and strengthening its military component in the Arctic region, including Chukotka. We are talking about the recent deployment of MiG-31BM fighter-interceptors at the Anadyr airfield. At the same time, the Greek author writes that "Russia has placed its Kinzhal hypersonic missile systems near Alaska.
In Europe:
While the US authorities are busy with internal squabbles, Russia is placing hypersonic complexes near Alaska.
It is pointed out that by such "deployment" Russia gets the opportunity not only to keep at gunpoint the American military facilities in Alaska, but also to reduce the time of their defeat in the event of an attack with the use of "Daggers".
It is recalled that the Russian "Daggers" are the first examples of hypersonic weapons put into service in the world. It was also noted that today there are no missile defense systems capable of intercepting these missiles.
It should be noted that there were no official reports on the deployment of the MiG-31K in Chukotka (those very hypersonic Dagger complexes). It was about the deployment of MiG-31BM interceptors.