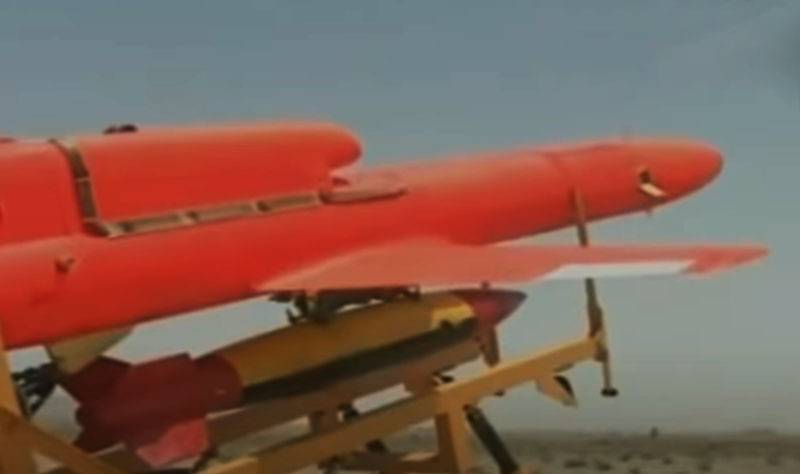 Iran has reported that its Karrar drone is being tested as an interceptor. According to the latest data, this UAV, which was created in Iran about 10 years ago and which is launched from a special platform, was armed with Iranian-made air-to-air missiles. These are missiles, which Iranian sources call "Azarakhsh".
Foreign experts believe that the Iranian Azarakhsh missiles are copies of the American AIM-9 Sidewinder, which were put into service in the United States and several other countries more than half a century ago. "Azarakhsh" has an infrared homing head. In this case, the mass of explosive in the warhead of this
aviation
more missiles than the American Sidewinder.
The Azarakhsh missiles were used by the Iranian Air Force Karrar drones for the first time. During the exercise, several moving aerial targets were reportedly hit. What exactly played the role of such targets is not reported in the reports.
Representative of the Armed Forces of the Islamic Republic of Iran Mahmoud Mousavi:
The drone drills were aimed at creating a reliable defense mechanism at the country's borders. Today, the army closely monitors and monitors the borders with the help of drones equipped with modern monitoring systems and electronic information transmission.
Some well-known characteristics of the Azarakhsh missile: a mass of about 70 kg (the American AIM-9 Sidewinder has about 90 kg, but at the same time, as already noted, the Iranian missile has more explosive mass than the American one), length - 309 mm, maximum speed - about 2 thousand km / h.
Iranian UAV Karrar has a range of up to 1000 km; it can land using a special parachute system.