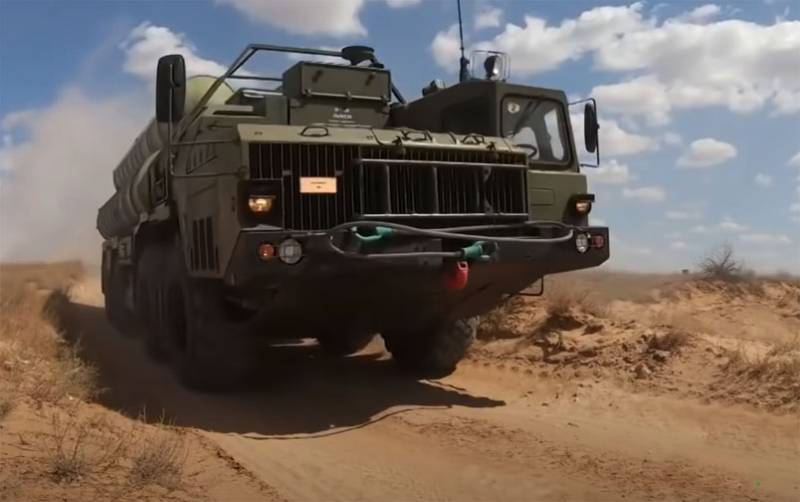 In India, they write that with the receipt of the S-400 anti-aircraft missile systems from Russia, the country's air defense system will reach a completely new level. The placement of the first complexes, which will arrive in India under the signed contract, will take place near the borders with China and Pakistan, which in New Delhi are considered the most dangerous directions.
Indian press:
The first deliveries under a contract worth more than $ 5 billion from Russia will begin in the fall of 2021. For additional agreements on supplies, a large delegation of the country's Air Force will leave for Russia at the end of the month.
At the same time, one of the issues that, in connection with the future delivery of the S-400 Triumph air defense system from the Russian Federation, is relevant for India itself, is the issue of US threats in the form of sanctions. These sanctions are provided for by the American law CAATSA - "for military-technical cooperation with Russia."
Indian observer Rajat Pandit writes that the Indian authorities are counting on "understanding from the new American administration regarding the purchase of the S-400."
The United States imposed sanctions against Turkey due to concerns about the integration of the S-400 into the NATO air defense system. India is trying to explain why the US should not impose sanctions.
Indian columnist:
But the Indian air defense system has nothing to do with NATO air defense, it is independent, and therefore does not pose any threats to the United States. That is why the government of Narendra Modi is counting on understanding from the future administration of Joe Biden in ensuring the protection of Indian air borders.
The Indian press also writes that India is not a member of the F-35 program, because the American CAATSA law "should not be applied in Indian relations."
Earlier, an expert's material was published in the Indian media, which literally said the following:
If the United States imposes sanctions even against its NATO allies (Turkey), then why do we think that for the purchase of the S-400 they will not impose sanctions against us.
But Turkey was part of the F-35 fifth generation fighter program.
In India today:
India has assured Washington that it will never violate the operational secrecy of weapons systems it has bought or will buy from the United States, while pointing out its impeccable reputation for maintaining confidential military information.