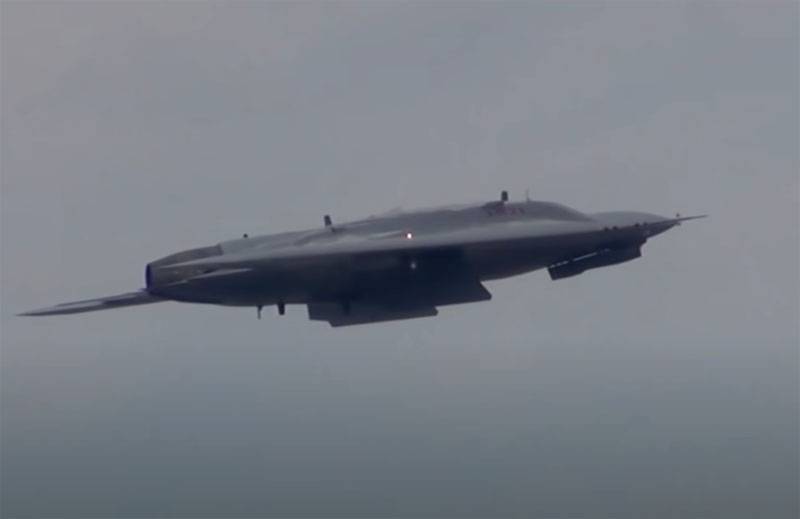 It became known about the use of weapons by the heavy attack drone "Hunter" of the S-70 project during the tests.
According to the information service
RIA News
, a new phase of flight tests of the Russian attack drone was carried out at the Ashuluk test site. There the Hunter dropped an unguided aerial bomb from the fuselage compartment.
According to some reports, we are talking about bombing with the use of FAB-500.
The interlocutor of the named agency announced the defeat of the target at the Ashuluk training ground with high accuracy. At the same time, the specific date of this kind of flight tests of the newest Russian strike drone was not named.
It is especially noted that the drone is equipped with a modern FPK (sighting and navigation system), which makes it possible for unguided gravitational weapons (freely falling bombs) to approach in accuracy and efficiency to guided combat weapons
aviation
- high-precision
arms
... In this case, target designation is carried out in the air.
The drop of a 500 kg bomb was the first bombing carried out by the Russian UAV Okhotnik.
The targets of the "Hunter" on the ground can be both stationary targets and those that are in motion at a low speed.
Earlier it was reported that the UAV "Okhotnik" also has the functionality of an interceptor - it is capable of carrying air-to-air missiles. This message sparked active discussion in a number of foreign media on military topics, indicating that "the Russians are turning a heavy drone into a multipurpose vehicle capable of actively interacting with the 5th generation Su-57 fighters."