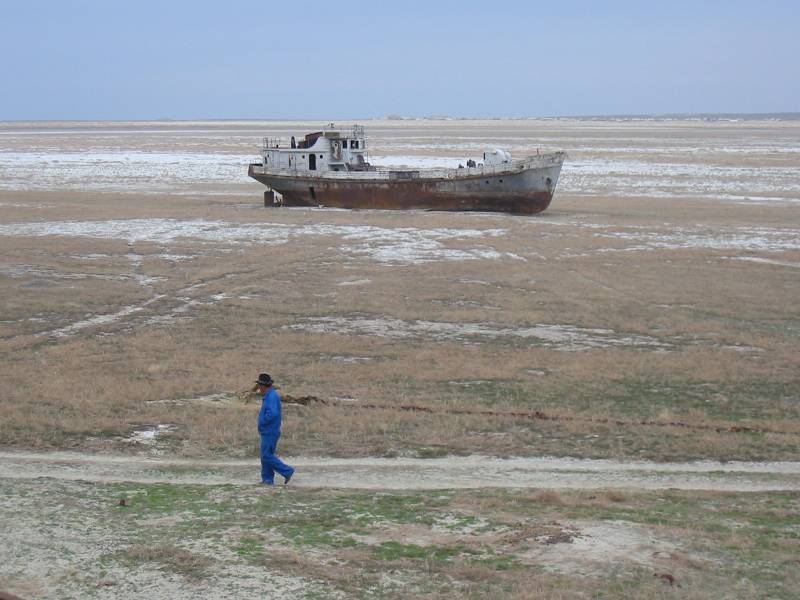 The United Nations estimates that the world's population will grow to 2050 billion by 9,7. It would seem, what's wrong with that - after all, already in 2019 there were 7,7 billion of us? Alas, a purely arithmetic increase in the number of earthlings goes hand in hand with other processes that no longer carry optimism. The ecological system of our planet is not adapted either to such a number of "residents", and even more so to a completely barbaric treatment from their (our) side. The natural resources of the Earth are melting at an alarming rate, and more and more of its territory is becoming generally unsuitable for human life.
According to leading experts in the field of ecology (not politicians who make their careers on it, but really serious scientists), in the very near future, the greatest value in our world will not be precious metals or even oil and gas. Water, the most ordinary water, without which not a single person can live a day, today is turning not just into a shortage, but into an object of desire for countries that are ready to unleash wars because of it.
For example, the reason for the conflict between Egypt and Ethiopia, which is about to turn into an armed confrontation, is the intention of the latter to build a colossal dam in the upper Nile, necessary for the electrification and industrialization of the country. In Cairo, they consider the implementation of this project a death sentence for themselves and are ready to unleash a war for the Nile water. The Turks also risk conflicts with their neighbors if they continue to build dams on the Tigris and Euphrates. However, why go so far - our country has been trying for many years to resolve the issue of water supply to Crimea, used by Kiev for an increasingly cynical blackmail. But patience can burst ...
However, all the current problems, according to the forecasts of scientists, will fade before the colossal, critical shortage of drinking water that awaits humanity by the middle of this century. According to analysts of the same UN, by that time more than 6 billion people will suffer from this disaster - that is, almost two-thirds of the world's inhabitants! The number of potential victims of such a situation lends itself to accounting with great difficulty. After all, the lack of water kills not only thirst ... It also leads to hunger - for farming without irrigation is already impossible in many regions of the world, and their number is growing rapidly.
Another consequence of water shortage is the resulting diseases, epidemics, which almost inevitably break out in overpopulated areas experiencing problems with water supply. According to medical standards, a modern person needs 50 liters of water per day. The minimum "threshold" is 30 liters. Of these, 5 are required for drinking and cooking (at least 1,5-2 liters of liquid a person must take "inside" daily for normal body functioning), the rest - 25 for sanitary and hygienic needs.
Otherwise, there will be a terrible reckoning - it is insanitary conditions that are the second cause of death of children in the world, about 2 million of whom died annually from intestinal infectious diseases caused by it a decade and a half ago. Has this statistics changed for the better now? It is highly doubtful. It is absolutely unknown what new ailment can appear and spread across the planet in such conditions - perhaps something before which the coronavirus will seem a slight indisposition ...
Water, like the vast majority of resources and benefits of life, is distributed among people extremely unevenly. Residents of the United States easily consume 400 liters of it a day, without thinking about saving. Europeans are about half the size. In some regions of Africa and Central Asia, the consumption rate of life-giving water and 5 liters daily is an unattainable dream for most residents. What geopolitical cataclysms can all this lead to? There are some indications already available today.
Potential hotbeds of wars for water, which, together with hunger and disease can claim millions of lives, may well become the Jordan River basin, where the Arab-Israeli enmity, multiplied by thirst, risks going into a deadly battle for 1% of the world's fresh water located in the Middle East with its 5% of the world population. The Mesopotamia region is no less explosive. For the waters of the Tigris and Euphrates, which Turkey is increasingly trying to control, war is also likely. Without a doubt, Africa, especially its northern part, as well as Angola and Namibia, is in the "risk zone".
India, one of the most densely populated countries in the world, is experiencing huge problems with water supply today. Potential adversaries in the event of a military crisis, which will inevitably result in attempts to resolve them by force are Pakistan and China, relations with which this country, to put it mildly, are strained. In this regard, the likelihood of wars for water in a limited area, where today a total of XNUMX billion people live (excluding the population of the aforementioned PRC and Pakistan) is high.
Given that many countries already experiencing water hunger today have nuclear
weapon
, the prospect looms extremely disturbing. And, by the way, Russia, which currently possesses (according to various estimates) from 20% to 25% of the resources of the planet's drinkable water, should also think about whether it will have to defend this wealth with arms in hand.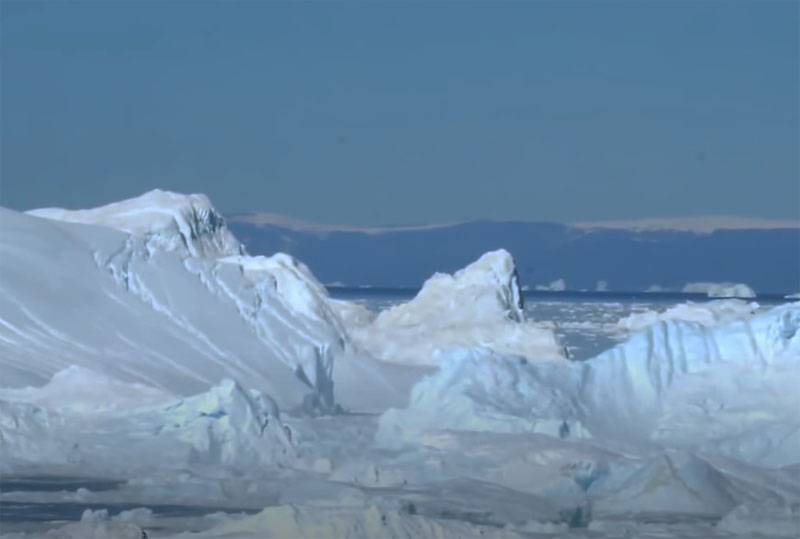 Without a doubt, water wars are one of the surest ways of self-destruction for all earthlings. One way or another, but this problem must be solved by peaceful means and methods. Someone sees salvation in large-scale desalination of salty sea water, someone - in the industrial "development" of the ice of the Arctic and Antarctic, capable of "watering" the inhabitants of the Earth. However, the most important, perhaps, is the rejection of thoughtless and predatory use of natural resources by mankind. Those that remained ...