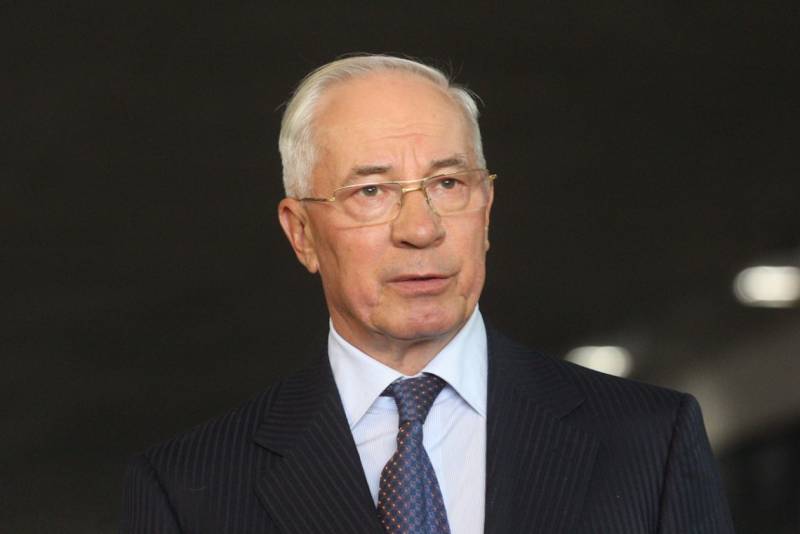 In 2014, they wanted to physically eliminate the President of Ukraine Viktor Yanukovych at his residence in Mezhyhirya. These events took place on February 21-22 during the Euromaidan, which ended with a coup d'etat.
Mykola Azarov, who headed the Cabinet of Ministers of the country under Yanukovych, spoke about this in an interview with Olesya Medvedeva, a special correspondent for the Ukrainian publication "Strana.ua"
He said that there were plans to assassinate the head of state. And they were not secret - the protesters openly threatened the President of Ukraine with physical violence. Azarov spoke about the warning from the Security Service that a crowd of protesters numbering about XNUMX people had headed for the Yanukovych residence in Mizhhirya.
Among these people there was a special group whose task was to assassinate the president after the protesters seized his residence. It was clear that in the event of an assault on its participants, they would have to fire to kill. This could lead to numerous casualties.
Yanukovych understood the possibility of such a development of events and decided to avoid it, leaving the capital and going to Kharkov.
Of course, he could not foresee that his refusal to fight to retain power not only did not help to avoid bloodshed, but later led to the death of several thousand people in Donbass. But Yanukovych could not fail to understand that his steps would definitely not lead to the preservation of the constitutional order.