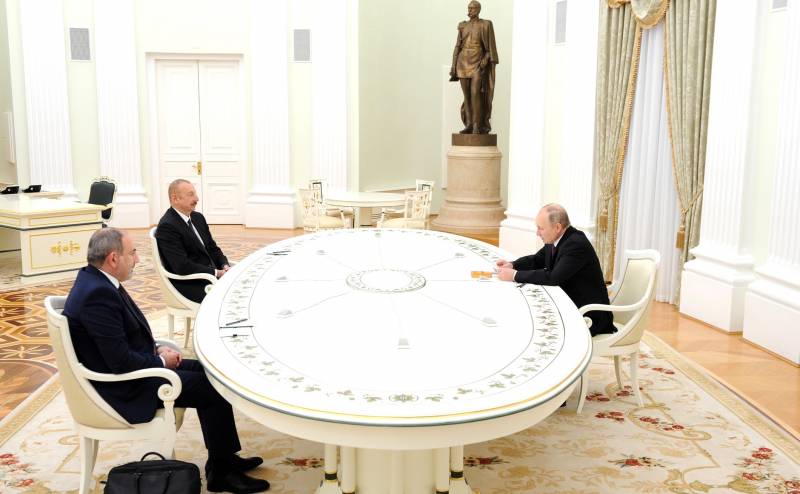 A meeting between the leaders of Russia, Armenia and Azerbaijan is taking place in Moscow. It is being held at the initiative of Russian President Vladimir Putin. This is the first meeting at which Nikol Pashinyan and Ilham Aliyev found themselves at the same table after the hostilities between Armenian and Azerbaijani troops in Nagorno-Karabakh.
The Kremlin press service publishes the first photos from the meeting of the three leaders. Psychologists, based on these photographs, give their assessment of what is happening in the negotiations in the Russian capital.
There is no image in the photo where the President of Azerbaijan and the Prime Minister of Armenia would shake hands. This is understandable. Handshaking after the open phase of the military conflict, which ended not on the initiative of one of its parties, but after decisive measures on the part of the Russian president, would be inappropriate.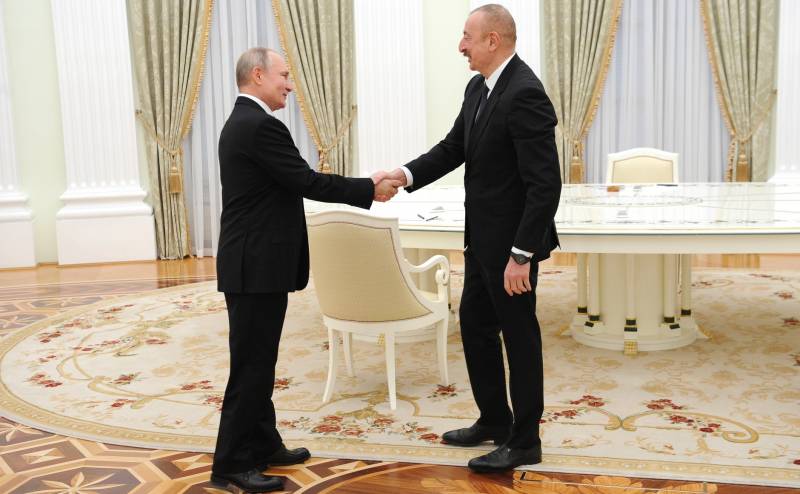 But Ilham Aliyev and Nikol Pashinyan had handshakes with President Vladimir Putin.
Psychologists drew attention to the fact that the handshake of the leaders of the Russian Federation and the Republic of Azerbaijan was accompanied by the smiles of the presidents, which cannot be said about the handshake of Putin and Pashinyan. The heads of Russia and Armenia at the moment captured by the camera behaved more than restrained. Nikol Pashinyan's face can be called tense.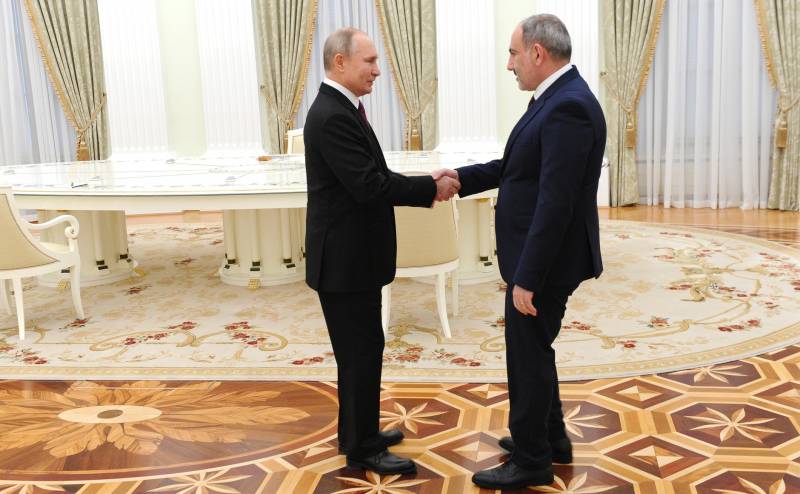 For him, these negotiations and the meeting itself are clearly more difficult than for the same Ilham Aliyev. If Aliyev arrived in Moscow as a de facto winner in the war for Nagorno-Karabakh, then Pashinyan not only as a loser, but also as a politician who has lost support in his own country. Suffice it to say that Pashinyan did not have to fly to Moscow at all, since the road to Yerevan airport was blocked by people demanding that the prime minister resign. Pashinyan, according to psychologists, even from these two photos looks depressed, but still ready to take certain steps.
After a while, information appeared that, in addition to shaking hands, the leaders also hugged. The initiator of the "hugs" with Pashinyan was the President of the Russian Federation.
Screenshot from the Russian Foreign Ministry: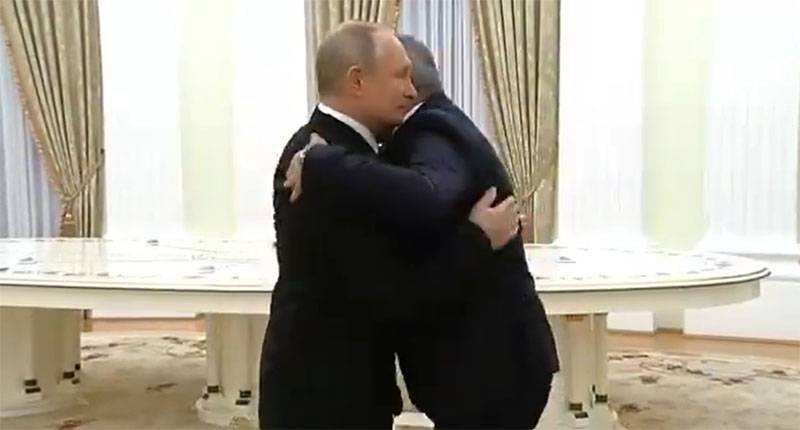 During the negotiations, ways of further interaction on issues related to Karabakh are discussed, including ways of a humanitarian nature. According to some reports, a particularly acute issue is the issue of a corridor from the Nakhichevan Autonomous Republic to another part of Azerbaijan through the territory of Armenia. Earlier it was reported that security in this corridor can be provided by Russian border guards.