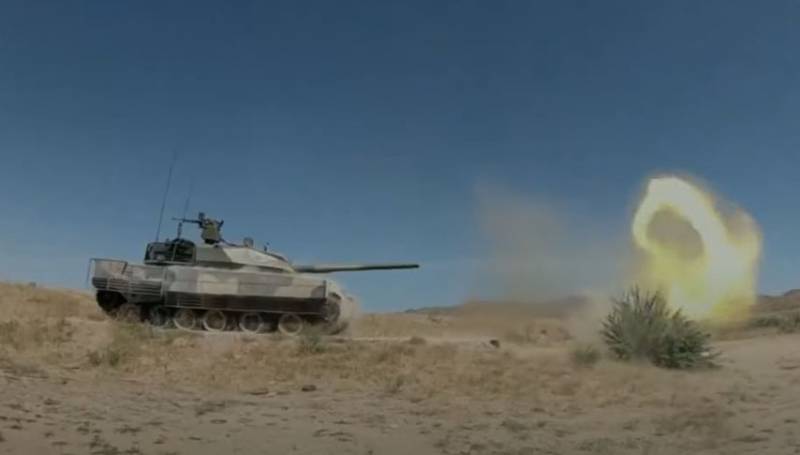 Some time ago, the Chinese army carried out the transfer of its
tanks
Type 15 (ZTQ-15) is closer to the disputed territories of Ladakh. This happened almost simultaneously with the transfer of the T-90 tanks of the Indian armed forces to the mountainous region. The Indian command made a decision to transfer these particular tanks due to their ability not to lose their operational properties in mountainous conditions.
The PLA responded with its Type 15, which in China itself is called "mountain" and "light". In fact, the equipped Chinese Type 15s have a mass of 36 tons, and therefore are classified rather as medium tanks. But these are particulars.
More importantly, this move closer to Ladakh, carried out by the Chinese military command, is, by and large, has no practical sense. The reason is that the main weapon of this tank is the 105mm cannon. It turns out that in the event of a possible armed conflict on the border with India, the Chinese troops are seriously going to resist the T-90 tanks of the Indian armed forces with the help of their Type 105 15-mm cannons?
In this regard, the Chinese military should be reminded that the T-90 tanks underwent a series of tests for the effectiveness of protection, which in the end showed that this tank is able to remain in service even after the use of 120-mm ammunition on it, characteristic of the American Abrams with its cannon M256. Despite the fact that experts have questions about the overall survivability of the T-90 tank when armor is penetrated (due to the single-circuit placement of fuel and ammunition), it should be noted that this armor first needs to be pierced ... And the Chinese 105-mm tank gun Type 15 is not an option in this case.
In this regard, it can be stated that in the direct battle of the Type 15 PLA and T-90 tanks of the Indian Armed Forces in Ladakh, the first has practically no chances due to purely technical reasons.
The only option for the Chinese army is to take by numbers. But here, too, there is a problem: in Ladakh, to put it mildly, it is difficult to find space for a "multidirectional tank attack" due to the difficult terrain. In this regard, even if hundreds of Type 15s are "driven" there, they may turn out to be like "sprat in a bank", which can be opened by skillful actions of the crews of a limited number of T-72 and T-90 tanks. How skillful Indian tank crews are in this regard is a separate question.