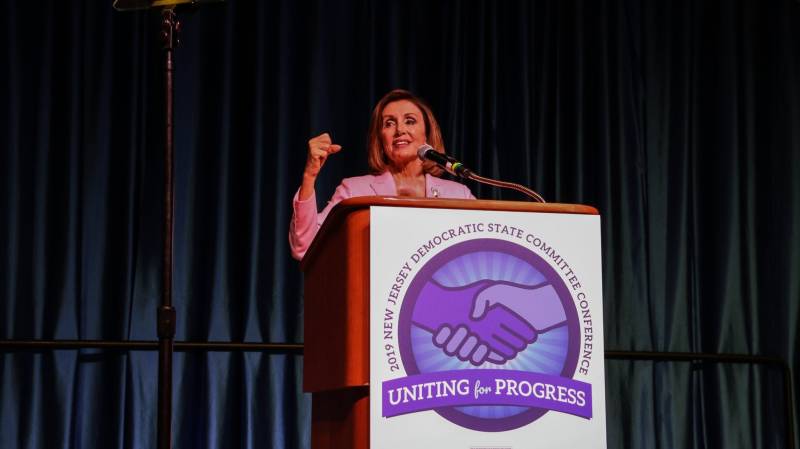 Nancy Pelosi
The situation in the United States has shown that there is no two-party system in this country. By and large, there is one party in the United States that brutally cracks down on those who decide to go against the laws imposed by it and against its interests. The meaning of this system is one thing - to obey blindly and do what is considered to be the norm of this "Republican Democratic Party". Trump tried to violate this "norm", for which now not only representatives of the Democratic Party, but also his (de jure) party members, are trying to deal with him.
Donald Trump himself clearly hoped that on January 6, Republicans in Congress would take advantage of the people's exit to the Capitol building and would already actively demand a recount of votes cast during the elections. But nothing of the kind happened. Trump miscalculated. Now the American deep state is trying to settle scores with the still incumbent president, threatening with impeachment. The goal of all this is this: not only to remove Trump from the political landscape of the United States, to ban him from running for president in 2024, but to show others who are considered "political upstarts" that they have no chance of overcoming this system.
In addition, all those Americans who sympathize with Trump have already begun to be labeled "internal terrorists", dismissed from their jobs - in every possible way to defeat their rights. And all this looks like the formation of real fascism with segregation not on racial or ethnic grounds, but on the basis of attitudes towards a single person, towards the political system.
The Day TV channel published a video stating that the dispersal of demonstrators near the Capitol on January 6 and the statements of Pelosi and the company about "internal terrorists" are a "gift to the Kremlin." It is stated that now the Kremlin has a transatlantic example of how to act against the "Maidan people" - to disperse and declare them enemies of democracy and the people.
The said channel says that the globalists will create a new world from the "dust of America".