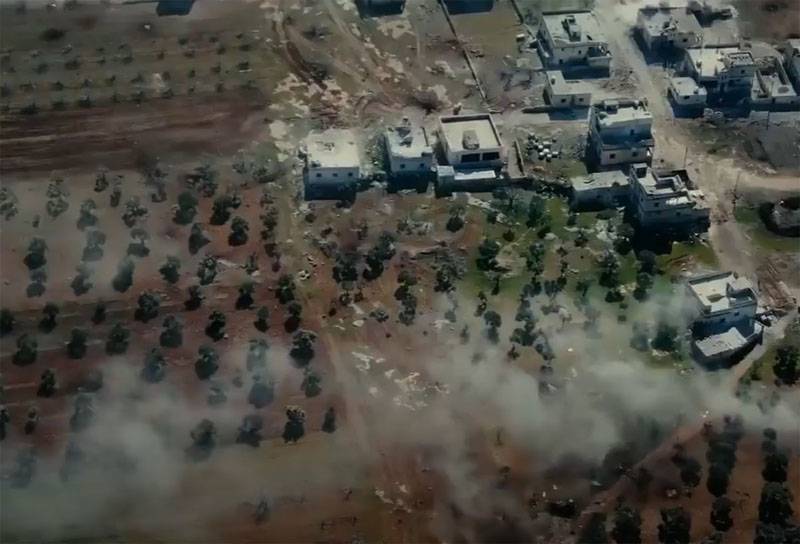 From Syria, there are reports of the use of several unknown drones armed with explosive devices in the north of the country. According to recent reports, such drones were used to attack targets in the Turkish-controlled zone north of the city of Al-Bab in Aleppo province.
Several explosive devices were dropped from UAVs in the area of ​​Tarhin, which is controlled by the Turkish military and the armed formations of the so-called "Syrian Free Army" controlled by them.
Turkey claims that drone strikes on FSA and Turkish positions in the Tarhin area could have been carried out by armed PKK (Kurdistan Workers' Party) units. PKK detachments are also suspected by Ankara of imposing a battle in the east of Turkey itself - in the Diyarbakir region, where the Turkish gendarmerie suffered losses the day before and where additional security forces were deployed.
Meanwhile, the pro-Turkish armed formations struck another massive attack on the eastern suburbs of Ain Issa. As noted, mortars of various calibers were used, as well as homemade rocket launchers. If you believe the reports of the Kurdish administration, then the Turkish military was also involved in the shelling of the eastern suburbs of Ain Issa.
We remind that observation posts of the Russian military police appeared in Ain Iss (Raqqa province) a few days ago. This deployment took place after representatives of the local (Kurdish) administration addressed the Russian command. After that, the shelling of Ain Issa itself ceased, but the pro-Turkish groups switched to shelling the territories located a few kilometers east of this city.
The situation at this hour remains unsettled in the south of Syrian Idlib. Earlier there, the militants tried to expand their zone of control, inflicting a series of attacks on the positions of the SAA, but received a serious rebuff, including the use of combat
aviation
.