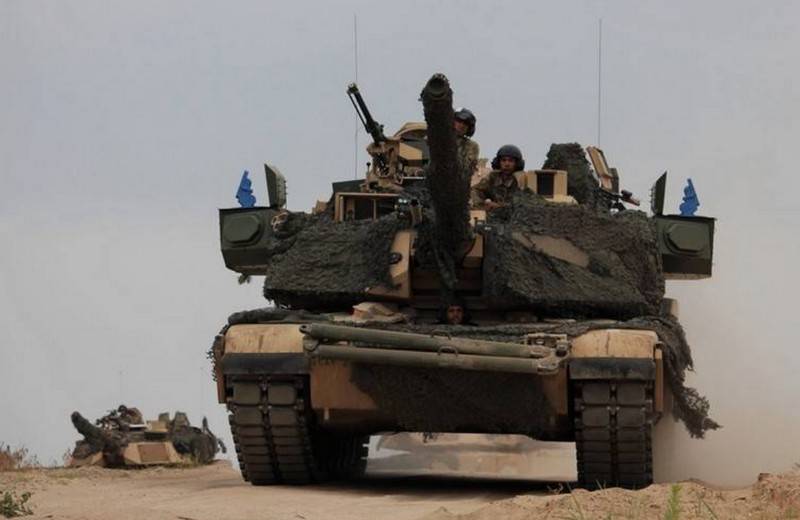 Israel has completed a contract for the supply of Trophy active protection systems to the USA for equipping
tanks
M1 Abrams. This is stated in the message of Rafael.
According to the published data, the contact for the supply of the complexes was concluded on an "urgent basis" in the summer of 2018 with the start of deliveries in 2019 for "several tank brigades." Rafael called the KAZ Trophy the world's only combat-proven active defense complex. Before being installed on American tanks, it was integrated into the Merkava tanks and the Namer heavy infantry fighting vehicle.
It is noted that the first American tanks with an Israeli KAZ installed were seen in Europe during exercises in the summer of 2020.
For the first time, the Pentagon announced the conclusion of a contract to equip 87 M1A2 SEPv2 Abrams tanks of the first armored brigade with Israeli KAZ Trophy in the fall of 2017. Later it became known about the allocation of funds for another 261 KAZ kits to equip the M1A2 SEPv2 (M1A2C) Abrams tanks of three more armored brigades of the US Army. In addition, part of the funds is allocated for equipping the KAZ tanks M1A1 Abrams of the Marine Corps.
The KAZ Trophy in serial form has a detection radar Elta EL / M-2133 with four fixed antennas with a HEADLIGHT, and two rotary launchers that fire buckshot fragmentation shots to destroy incoming anti-tank ammunition.
The complex is designed to destroy relatively low-speed RPG grenades and ATGM missiles and is not capable of hitting sub-caliber shells and high-speed ATGMs. Like other modern protection systems installed on a tank, Trophy imposes serious restrictions on the presence of infantry near a combat vehicle.