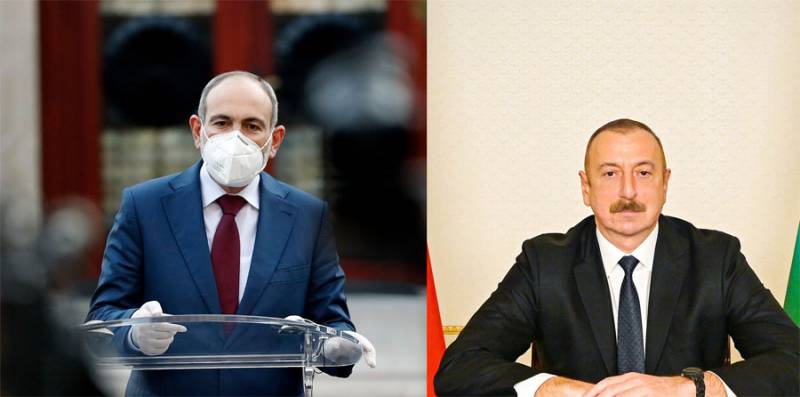 It became known that the leaders of Azerbaijan and Armenia accepted the invitation of the Russian authorities to visit Moscow on January 11. Both Ilham Aliyev and Nikol Pashinyan will arrive in the Russian capital tomorrow to hold talks in a trilateral format.
This will be the first face-to-face meeting of the President of Azerbaijan with the Prime Minister of Armenia in several months - the first since the beginning of the acute phase of the armed conflict in Karabakh, which was eventually stopped with an active mediation mission from the Russian Federation.
It is known that Russian President Vladimir Putin will also take part in the negotiations.
The Kremlin press service notes that this kind of trilateral meeting will take place at the initiative of the President of the Russian Federation.
The main issue that Putin, Aliyev and Pashinyan are planning to discuss will be the issue of compliance with the agreements that were reached on November 10 last year. Let us recall that it was on November 10 that the end of the war, which lasted for about one and a half months, was put. According to the most conservative estimates, during this time the Armenian and Azerbaijani sides lost about 5,5 thousand soldiers killed and more than 15 thousand wounded.
During the Moscow visit, the heads of state are also planning to discuss issues related to the solution of current problems in Nagorno-Karabakh, including security issues, restoration of infrastructure, sending humanitarian aid, and the return of refugees.
At the same time, not everyone in Armenia is positively disposed in connection with the upcoming trip of Nikol Pashinyan to Moscow. Opponents of the incumbent prime minister say that "Pashinyan has no right to represent Armenia and Stepanakert at the talks in Moscow." Once again, the words were sounded that Pashinyan should resign. But Pashinyan, who remains in the chair of the Armenian prime minister, has not yet reacted to these statements.