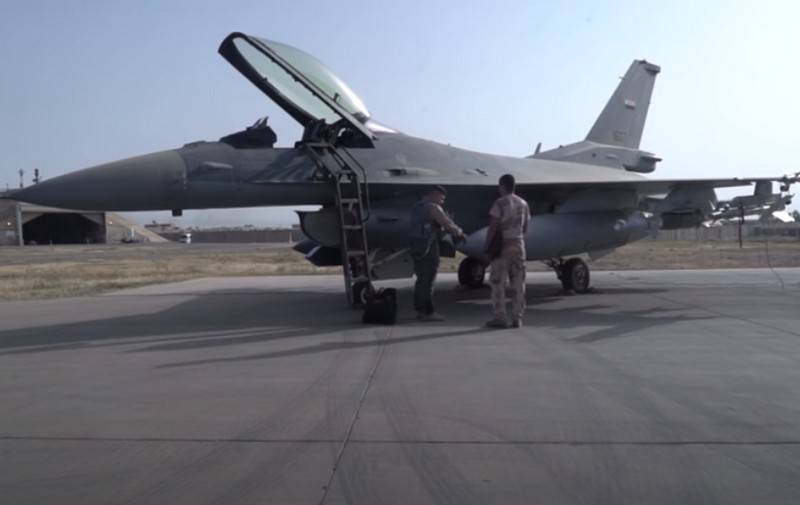 Despite a significant defense budget, the
aviation
The Iraqi Air Force is the weakest in the Middle East region. Currently, the Iraqi Air Force is armed with American F-16IQ fighters and South Korean T-50 fighters, writes Military Watch.
According to the newspaper, the Iraqi Air Force has 34 light F-16IQ Fighting Falcon fighters and 24 light South Korean T-50 trainers, which are used mainly against jihadists, since they do not have strong air defense.
However, the American F-16IQ fighter, delivered by the US to Iraq between 2014 and 2017, is not far from the South Korean aircraft. Of all the variants of this fighter, the Iraqi one is the least efficient, except perhaps the Egyptian and Venezuelan F-16s, which have not received an update for more than 40 years for political reasons.
The reason that forced Baghdad to purchase American fighters, despite their low combat capabilities, was Washington's pressure on the Iraqi government.
The fighter was specially designed for Iraq and is the only modern version of the F-16 not equipped with AIM-120 air-to-air missiles. The aircraft is equipped with obsolete medium-range AIM-7 Sparrow and AIM-9L / M short-range missiles, which do not pose a threat to modern fighters in service with Israel and Saudi Arabia.
In addition, the F-16IQ delivered to Iraq were noted for a high accident rate. The reason for this is cited as poor maintenance, as well as the lack of spare parts, which led to aircraft "cannibalism". All these reasons led to the fact that the F-2017IQ fighters completed in 16 were removed from combat duty in 2020.
At the same time, it is noted that the Russian Su-25 and South Korean T-50 attack aircraft in service show much better indicators of combat effectiveness. It is possible that in the future Iraq plans to completely abandon American aircraft and purchase "non-Western" fighters, including Russian, South Korean or Chinese.