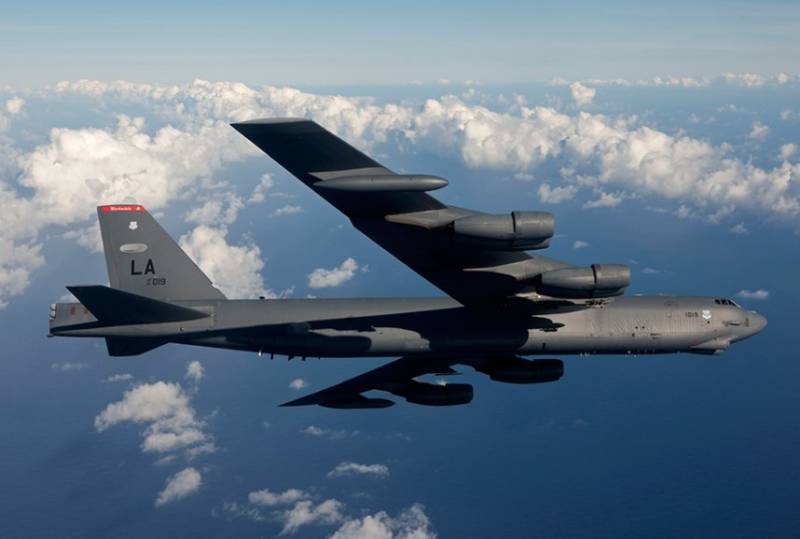 The second B-52 strategic bomber belonging to the US Air Force is undergoing maintenance at Tinker AFB. This is a plane previously named "Wise Guy". He was not sent for spare parts, as the original plans of the American command dictated, and joined the first bomber returned from conservation, called the Ghost Rider.
David Cenciotti writes about this on his resource The Aviationist.
After maintenance, the two aircraft will be returned to Minot Air Force Base.
They stood in the desert for several years until they were needed again. They were taken out of service and left at Davis-Montan Air Force Base in Arizona, where they were to be turned into spare parts for other bombers. They were no longer destined to fly.
For all
history
American military
aviation
only two B-52 bombers returned to service from the "aircraft graveyard".
The first to be resurrected was Ghost Rider, who in 2015 returned to service with the 5th Bomber Wing at Minot Air Force Base in North Dakota. Until that time, he was mothballed in the desert for seven years. The second B-52, nicknamed "The Wise Guy," spent 10 years in the Arizona desert before returning to service late last year.
Now "resurrected" bombers undergo maintenance together. In the US Air Force, all B-52s undergo a similar procedure every four years. This is a very complex inspection process during which the aircraft is almost completely disassembled. Every detail is checked and all defects are eliminated. Even paint is removed from the entire airframe so that technicians can analyze every part of the bomber and make repairs where needed.
Previously, the United States was going to completely replace the B-52, which has been in service for more than 65 years, with newer strategic bombers. However, then it was decided to restore some of the aircraft sent for conservation. The US cited the "growing threat from Russia and China" as the reason