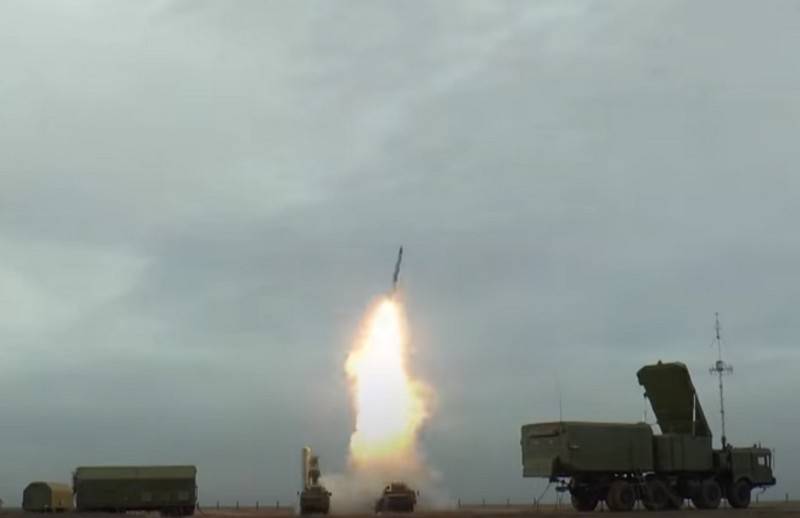 American publications about the weakness of the Russian anti-aircraft and anti-missile systems do not correspond to reality, writes the Chinese edition Zhongguo Junwang. According to the author of the article, Russia has the most effective anti-missile shield.
The Russian military has recently accelerated the development and deployment of new air defense missile systems, the author writes. The systematic tests of air defense systems already in service and planned for delivery to the troops show that the Russian missile defense shield is capable of withstanding American threats.
The author, referring to the publications of the Russian media, writes that over the past year the Russian military has modernized the air defense system in the most dangerous western and southern directions, which ultimately led to an increase in the range of defense means by half and an increase in efficiency by 20%. In the east of Russia, after the introduction of the S-300V4 air defense system in the Kuril Islands, the air defense zone tripled.
In the near future, the Russian air defense system S-500 "Prometheus" of a new generation, capable of not only combating all types of air threats, including hypersonic ones, but also repelling an attack from outer space, will enter service with the air defense.
By modernizing air defense missiles already in service, Russia is consistently expanding the range and height of destruction of enemy air attack weapons. In addition, the Russian military has deployed an early warning missile attack network capable of detecting missile launches from a potential enemy.
Russia has built a multidirectional radiation, coordinated and effective reconnaissance and early warning network on its territory, according to the report.
- the author writes.
All Russian air defense systems are integrated into a common aerospace defense system and are capable not only of working with other air defense-missile defense systems, but also receiving target designations from
aviation
, land and sea facilities. At the same time, the aerospace defense command and control network is fully automated and can simultaneously process more than 10 thousand targets with a full response time of about 15 minutes.
According to calculations and simulations carried out, by 2025 the Russian air defense-missile defense system, subjected to an unmassive attack of 2000 enemy missiles or during pinpoint attacks from space, will intercept about 90% of ballistic missiles, and during a massive attack - about 40% of sea-based cruise missiles. ... After 2030, the corresponding figures will reach more than 95% and 70%.
Thus, Russia already has one of the most effective anti-missile shields, which will only become stronger over time, the author sums up.