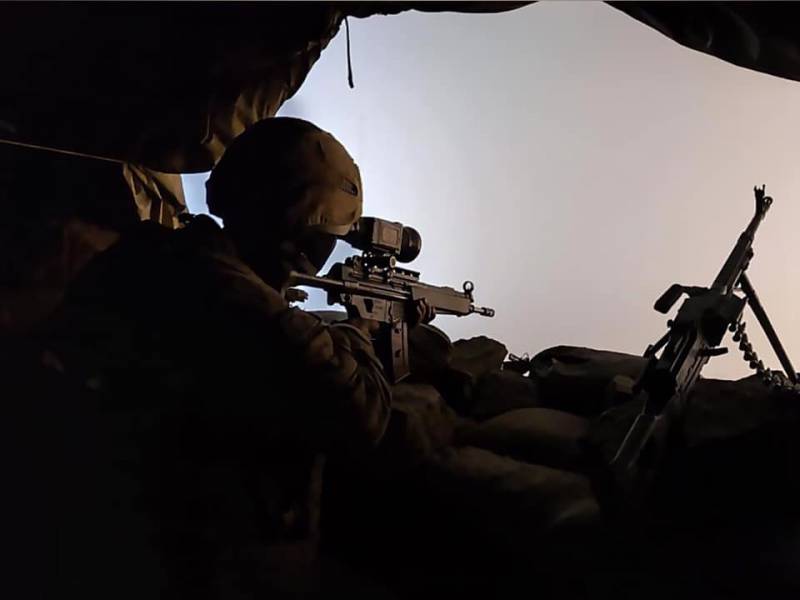 Reported clashes in eastern Turkey. The Ministry of Internal Affairs of this country reports that the military personnel of the Turkish security agencies entered the battle with representatives of the Kurdistan Workers' Party (PKK). This organization is recognized by Ankara as terrorist.
During the clash, the Turkish security forces suffered losses. According to the latest information, one was killed (a gendarmerie officer) and two soldiers were wounded. The name of the deceased officer was named - Usman Mehmet Celik.
The clash took place in the village of Lice in the Diyarbakir region. It should be emphasized that the headquarters of the 2nd Turkish Air Force Command is located in Diyarbakir, as well as the 8th Air Wing, consisting of F-16 fighters. The 7th Helicopter Air Group of the Turkish Air Force is also located there. According to some reports, the main target of the PKK members was military facilities in this region of Turkey.
Turkish officials report that additional gendarmerie units are being pulled into Diyarbakir due to the activity of the Kurdish armed formations. The clashes in and around Lice began the previous evening and continued throughout the night.
Recall that Turkey is home to about 18 million ethnic Kurds. At the same time, the relations of many Kurdish leaders with official Ankara are very tense. In the eastern regions of Turkey, where Kurds are predominantly inhabited, Turkish security forces often conduct military operations, but they cause a response, including with the involvement of the armed wing of the PKK.