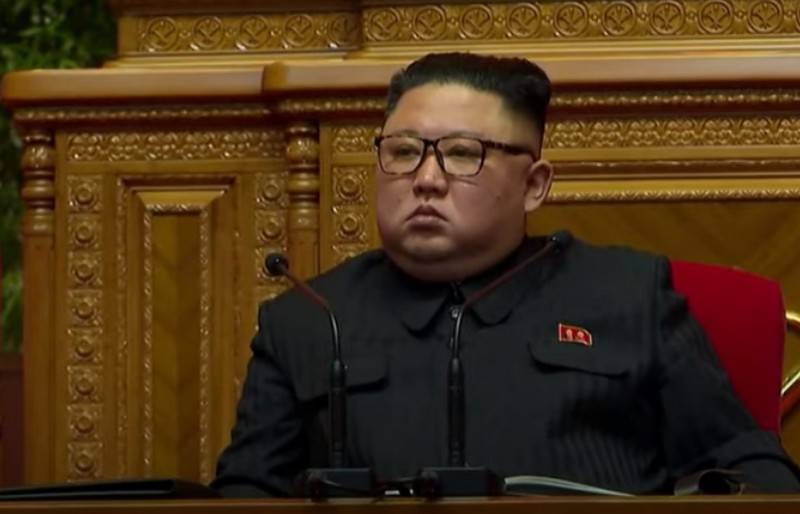 North Korea has completed the development of a new nuclear submarine. This was stated by the head of state Kim Jong-un, speaking at the VIII Congress of the Workers' Party of Korea, writes the North Korean Central Telegraph Agency (TsTAK).
According to the North Korean leader, the DPRK continues to improve its nuclear forces for "forced containment of hostile forces," the main of which is the United States.
Speaking at the congress, Kim Jong-un said that North Korean designers have completed the creation of a new "nuclear boat", which is "an example of modernization." The publication writes that the leader of the state gave an order to introduce the submarine into the military
fleet
countries. No details of the new development are given.
The development of a new nuclear submarine has been completed, which is an example of modernization and provides the naval forces with a confident prospect of a significant increase in the level of current capabilities of military operations under water
- quotes TsTAK an excerpt from the speech of the leader of the DPRK.
In addition, according to the report, North Korea has developed new intercontinental ballistic missiles with nuclear warheads capable of reaching anywhere in the United States. The radius of destruction of the new ICBM is 15 thousand kilometers, it is capable of delivering ultra-precise strikes.
Among other achievements of the DPRK, Kim Jong-un noted the successes in the development of hypersonic missiles and reconnaissance equipment for air and space purposes.
Earlier, South Korean intelligence said that North Korea is building two submarines capable of carrying ballistic missiles, one of these submarines is being built on an unidentified project and belongs to medium or large submarines. There is no information about the new "nuclear submarine".