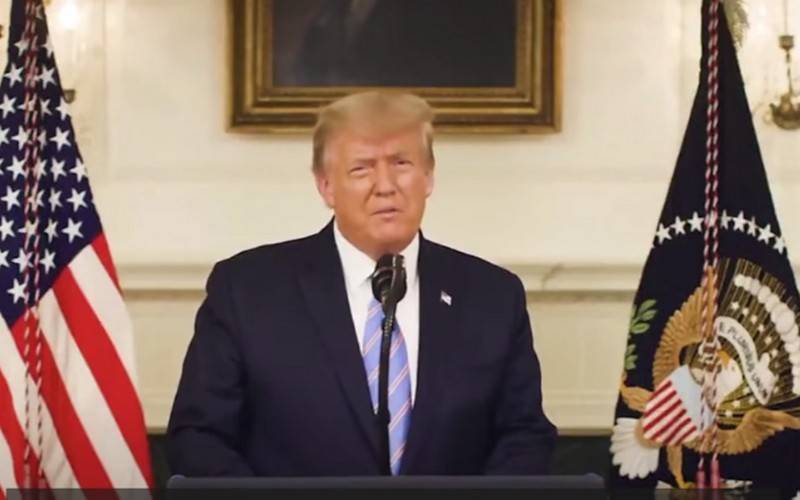 Mike Pence allows the application of the 25th amendment against Trump, the possibility of removing the head of state remains. This was reported by CNN, citing sources close to Pence's entourage.
According to the TV channel, the vice president allowed Trump to be removed from power. Pence does not intend to give up this opportunity and wants to keep it in case the current head of state, Donald Trump, becomes "more unstable."
The preliminary decision to apply the 25th amendment to Trump was made earlier this week.
CNN notes that preparations for the impeachment of Trump by the Democrats in the US Congress are quite intensive. Speaker of the House of Representatives Nancy Pelosi has already instructed the by-laws committee to be ready to begin the process of removing Trump from power. According to Pelosi, they are ready to use any option aimed at resigning Trump, but hope that he will do it voluntarily.
Recall that the intention to dismiss Trump appeared after the riots in Washington, during which Trump's supporters broke into the Capitol. According to Democrats, it is Trump who is responsible for what happened. The House-Major Democrats hope to impeach and remove Trump from office before Joe Biden's official inauguration, which is scheduled for January 20.
This option can pass if the Democrats are supported by the Republicans who have a majority in the Senate. And after Pence's statement, such an option is not ruled out.
The 25th Amendment to the US Constitution provides for the possibility of removing the head of state in the event of his incapacity, and also allows to resolve situations when the illness or death of a leader does not allow him to either perform duties or resign.