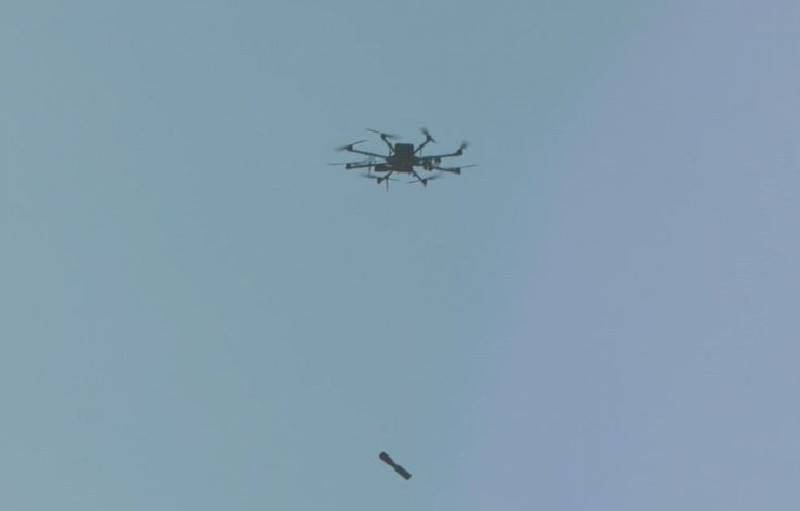 During the exercises, which took place at the Ukrainian training ground "Shirokiy Lan", the strike drone dropped domestically produced ammunition at ground targets. This means that Ukraine has mastered the production of ammunition for UAVs.
This was reported on its Facebook page by the press service of the Mayak plant, which produces these products.
The exercises used imitation ammunition NI-RKG-1600, designed for training drone operators. The warhead of such ammunition consists of a light noise (for hitting targets at night) or a smoke generating unit (for use during daylight hours). Its area of ​​destruction, according to the developers, is one square meter when bombing a target from a height of 300 meters.
It is noted that its mass of 1,6 kilograms is identical to the mass of the RKG-1600 cumulative combat ammunition being developed at the enterprise, which will also be tested soon.
This was the first time that an attack drone took part in a combined-arms exercise in Ukraine. The military noted that the tests of the ammunition were successful, and all targets were hit.
Specialists of the Aerorazvedka GO helped to develop products for the Mayak plant.