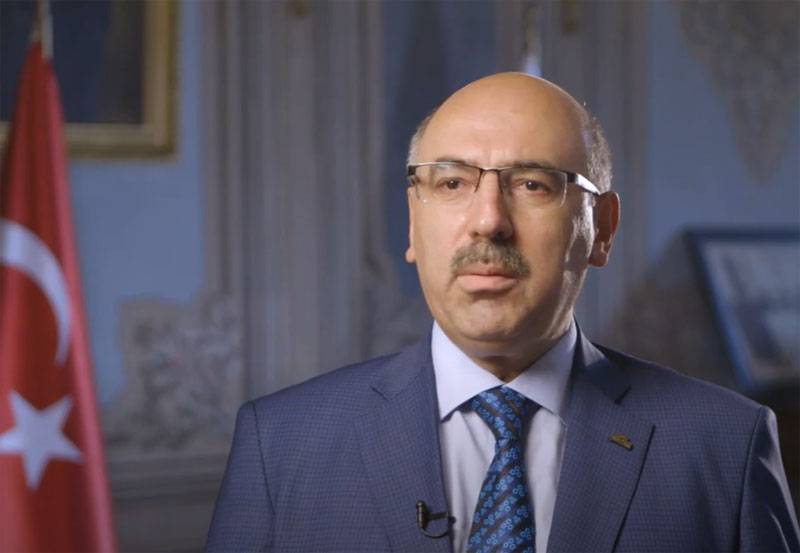 Rector of Istanbul University Mahmut Ak
A conference was held in the Turkish Palace-Museum of Topkapi, organized by the Turkish Parliament and several universities and dedicated to the war in the South Caucasus and its results. One of the speakers at the conference was the rector of Istanbul Marmara University Erol Ozvar.
According to Ozvar, Turkey's position on Nagorno-Karabakh ultimately played a key role:
Azerbaijan, with tremendous support from Turkey and at the cost of the loss of 2783 martyrs, saved the lands of Karabakh from occupation by Armenia.
Erol Ozvar repeated the thesis that "Turkey and Azerbaijan are one people, two states".
According to the rector of Marmara University, "during the Soviet Union, the Stalinist regime forced the Azerbaijani Turks to leave their homes and at the same time prompted a large number of Armenians to move to the Nagorno-Karabakh region."
Erol Ozvar:
Now the war is over.
Rector of Istanbul University Mahmut Ak, speaking at the same conference, called Nagorno-Karabakh "a strategically important territory between the Black and Caspian Seas, which is an ancient Turkish land belonging to Azerbaijan."
Mahmut Ak:
History
Caucasus began to change in favor of Russia from the XNUMXth century, but the Turkish identity of Karabakh did not change.
During the conference, an openly one-sided position on the history of Nagorno-Karabakh was presented, which in addition boiled down to the fact that "only now Karabakh has freed itself from occupation", and "exclusively with the help of Turkey."