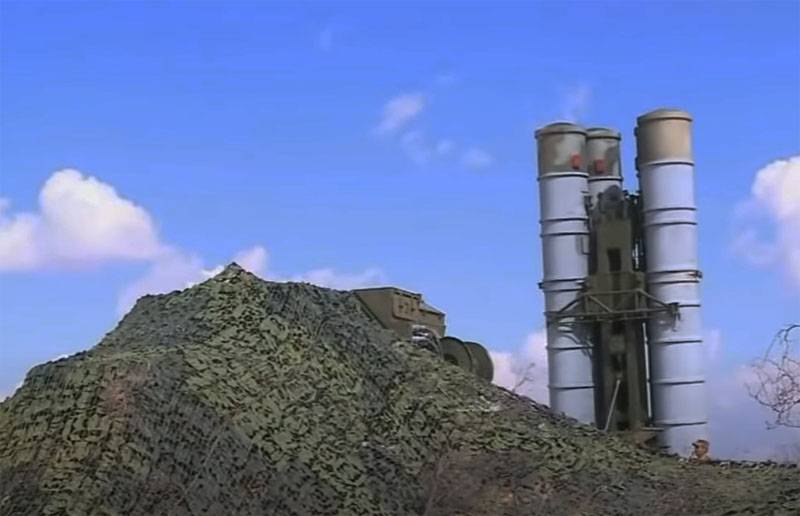 Indian journalists asked the country's Foreign Ministry to comment on the situation related to the US threats to impose sanctions against India for the acquisition of the S-400 air defense system from Russia. It's about American threats.
Recall that India has already contracted these anti-aircraft missile systems, and a report was issued in the US Congress, which speaks of the possibility of applying the CAATSA sanctions package against New Delhi, if the complexes appear on Indian territory. CAATSA is an American law on sanctions for military-technical cooperation with Moscow.
Indian Foreign Ministry spokesman Anurag Srivastava said during the briefing:
India and the United States have a global strategic partnership. And India and Russia have a privileged strategic partnership. We have always pursued an independent foreign policy based on our interests. This also applies to our defense procurement. All of them are carried out in the interests of Indian national security.
According to an Indian Foreign Ministry official, India is committed to a constructive dialogue with the United States:
Such dialogue cannot be helped by sanctions or threats of sanctions.
The statement is very diplomatic, but India itself notes that this is a signal from the country's Foreign Ministry to Washington that India is ready to defend its national interests.
Also cited as an example is a measure from 2019, which was a response to the United States to exclude India from the list of countries receiving benefits from the American GSP (Generalized System of Preferences). This then led to the imposition of duties on a number of Indian goods, including medicines. India responded by imposing trade duties on three dozen US goods. This led to the fact that American companies were missing almost half a billion dollars.
For reference: India is one of the ten largest trade partners of the United States. Trade turnover in 2018-2019 exceeded $ 140 billion. Any friction between these countries can lead to large-scale economic losses for some and for others.