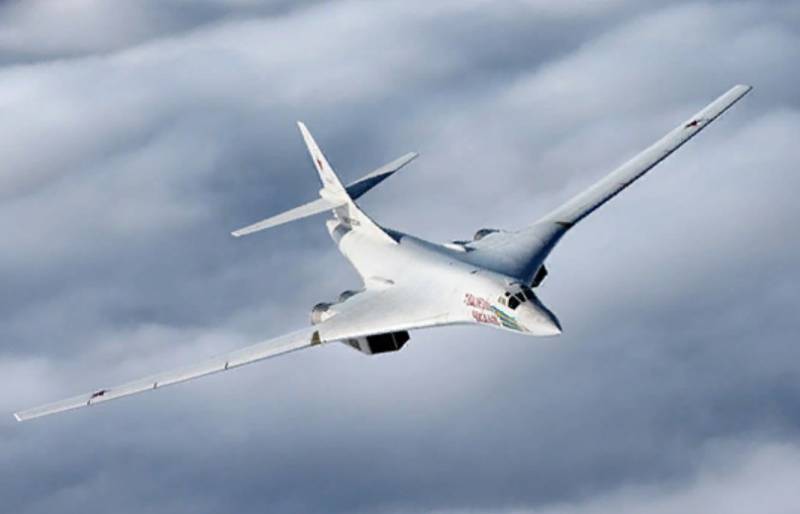 The Russian Tu-160, also known as the "White Swan", cannot but be admired as it is one of the world's best strategic bombers. It is capable of overcoming almost any NATO air defense system.
The Chinese resource Sina writes about this.
In this Chinese media, they called the prospects for the demand for Tu-160 aircraft in Russia and decided to give a forecast about how much
years, this "strategist" will still serve Russia. According to the forecast of the Chinese media resource, this period is at least three decades. This is evidenced by the first flight of the Tu-160 on the new NK-32-02 engines, which, most likely, will later equip all aircraft of this series.
The Tu-160 is a strategic bomber capable of carrying intercontinental missiles. In almost all respects, excluding stealth, it surpasses long-range bombers in service with the United States and NATO countries.
The Russian aircraft is capable of moving at speeds exceeding Mach 2 and climbing to an altitude of 20 kilometers. This helps the RF Aerospace Forces bomber to leave the "tutelage" of American F-35 fighters. And the reserves of fuel that it is capable of carrying make it possible to intercept it only at short distances. The 45-ton combat load of the Tu-160 allows it to destroy any land and sea targets.
The Chinese author considers this aircraft to be the basis for strategic containment of the RF Armed Forces, as well as the Russian submarine fleet.