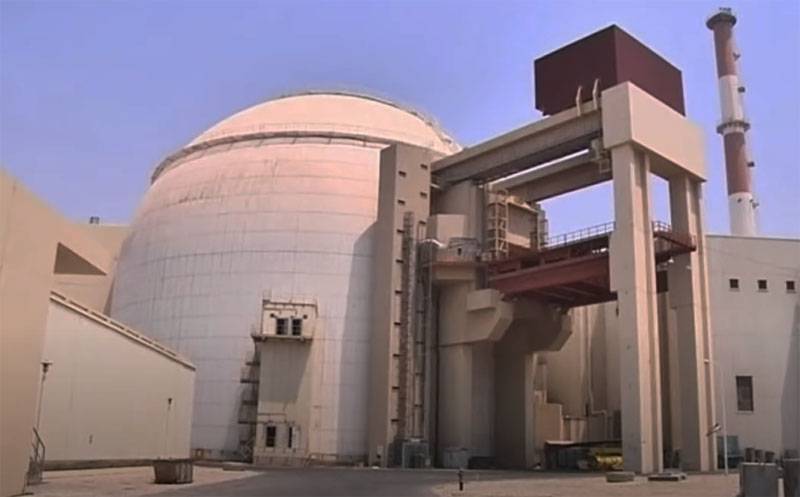 The Israeli edition of The Jerusalem Post has published a publication that concerns the future nuclear deal with Iran. The Israeli author notes that before Joe Biden came to the Oval Office of the White House, Israel is in a better position to prevent the implementation of Iran's nuclear program.
Recall that Donald Trump, who pursued the most pro-Israeli policy in the chair of the US President, previously announced the unilateral withdrawal of the States from the mentioned deal. According to Trump, the deal was not "suitable" because "it did not take into account Iran's capabilities to develop missile weapons." That decision of Trump in Israel was approved. Now they believe that Joe Biden, after the inauguration, may well return the United States to agreements with Iran. In this regard, concerns are expressed.
Israeli edition:
The new Biden administration is already showing a willingness to return to the 2015 nuclear deal with Iran without necessarily responding to all of Israel's objections.
In such a situation, the Israeli press raises the question of how actively the Mossad is ready to act today to stop Iran's nuclear program. It is noted that in Iran itself they are talking about their readiness to sit down again at the negotiating table with the United States after Biden took office.
It was noted that the Israeli special services could try to convince the Biden administration that there is no need to rush to return to the nuclear deal.
From the article:
Will they change their views when they see the full picture of Iranian violations of the nuclear deal since 2018? It's one thing to hear
news
reports that Iran is enriching uranium to the level of 20%, and another thing is to get the smallest details about how this brings Iran closer to nuclear
arms
.
These details to Biden, as stated in JP, could have been provided by Mossad.