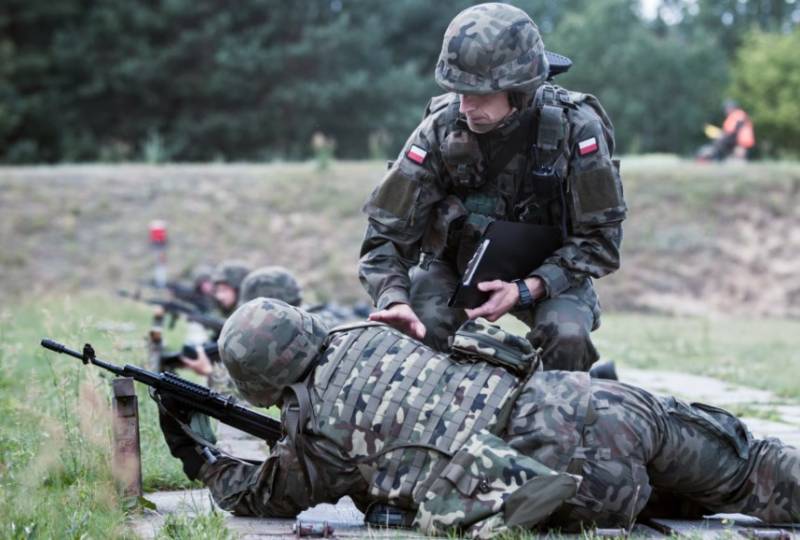 Of the 20 reservists who took part in the exercise, many were volunteers. Some of them wanted to improve their skills, others - to solve their financial problems. This is reported by the Polska Zbrojna magazine, which is related to the Polish Ministry of Defense.
This year, up to 200 thousand reserve servicemen can take part in the exercises. Thus, in 2021, Poland plans to attract 10 times more reservists to the exercises than in 2020.
According to the plans of the General Staff of the Polish Army, the past year should have been marked by the preparation of reserves. According to forecasts made at the end of 2019, it was planned to use about 46 thousand reservists in the exercises. In March, when the COVID-19 pandemic began, the preparations planned for the first half of the year had to be canceled. Then it became clear that the planned plans could not be realized.
But the Polish military did not stand still, and in June, after the normalization of the epidemic situation, the Polish Ministry of Defense came up with a proposal to conduct military exercises with the participation of reservists.
Although reserve training resumed, it was decided to stop training in mid-October due to the worsening pandemic situation. Despite the restrictions, the Polish military does not consider 2020 to be a failure in terms of preparing reserves. But at the same time, they plan to attract more large-scale reservists in the coming year.