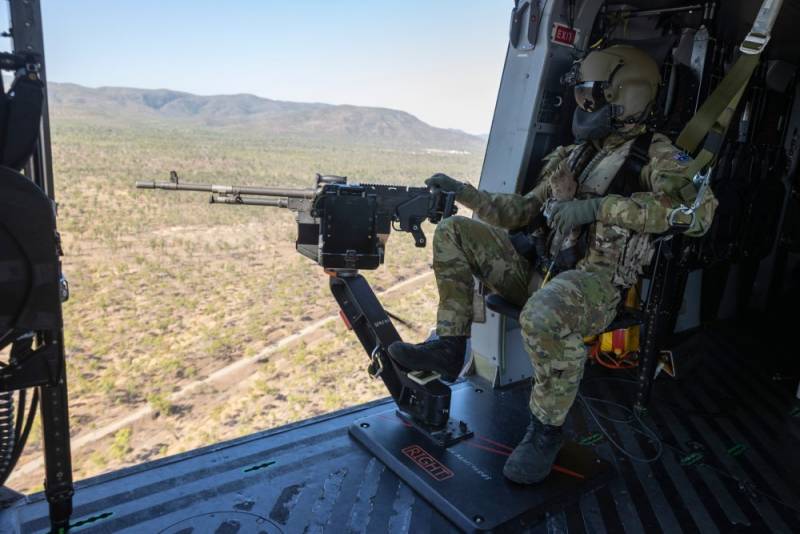 The Australian Department of Defense has published a framework for preparing troops "for the wars of the future." The Australian media reports that the concept is based on the "power supply" of operations.
The reports indicate that the Australian Defense Department is concerned about providing troops with sufficient energy resources in "wars of the future." At the same time, Australian generals believe that wars in the future will be fleeting. Hence the name of the general concept: "Preparing for an accelerated war."
From concept:
As technology develops and spreads in a modern combat space, the demand for power will grow, which means that the demand for energy will increase significantly. This will lead to a greater energy dependence of ground combat. In this regard, it is important to develop systems that would create a balance of the operational requirements of modern and advanced military equipment with energy consumption and waste (emissions) of an environmental nature.
The Australian Department of Defense is looking for innovative options to increase the level of provision of the army with sufficient amounts of energy, including looking for options for new energy technologies.
In particular, it is proposed to create devices for long-term storage of energy, which would increase the "density of energy storage by more than 10 times" while reducing the mass of the device itself. Such devices are proposed to be used in robotic complexes, new systems of lethal and non-lethal
weapons
.
One of the ideas is the possibility of reuse of emissions (waste) from the operation of military equipment.
Australian Department of Defense:
This will not only improve the efficiency of energy use during the operation, but also reduce the environmental burden.
Interesting logic of the Australian generals: they are concerned about ecology, but for some reason there is no talk of the fact that a war (including an "accelerated" one) can take away thousands of lives.