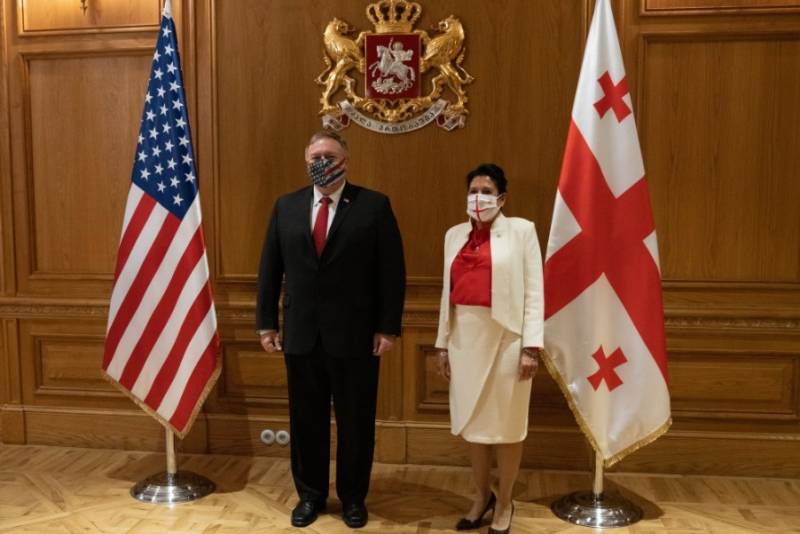 Despite recent alarming reports from the United States, American government agencies have been able to prove their strength and strength. Therefore, Georgia follows the example of the United States, in everything it is equal to this country. This statement was made by the President of Georgia Salome Zurabishvili on his Twitter page.
We need a strong America!
she wrote, noting that the United States has been supporting the Georgian state on its path to "freedom and democracy" for three decades.
This is how Salome Zurabishvili reacted to the riots in the United States and the storming of the Capitol.
On Wednesday, a massive protest against the results of the American presidential election took place in Washington. According to the announced version, it was attended by supporters of Donald Trump, who has not yet left the White House. They went to storm the US Congress. where at this time a meeting was held to approve the winner and future president Joe Biden. The police used tear gas and stun grenades against the violators. Law enforcement officials say that five people died during the riots.
Despite the announced election results, according to the results of which the victory of Joe Biden was recognized, Donald Trump does not recognize himself as a loser, and his supporters are ready to go to the most extreme measures.
Returning to Georgia, it is worth noting that the Georgian pro-Western elites are worried about a possible total shift of Washington's attention to internal problems.
Tbilisi has already commented on Zurabishvili's words, rightly noting that the Georgian president needs to worry not about a strong America, but about "a strong and successful Georgia."