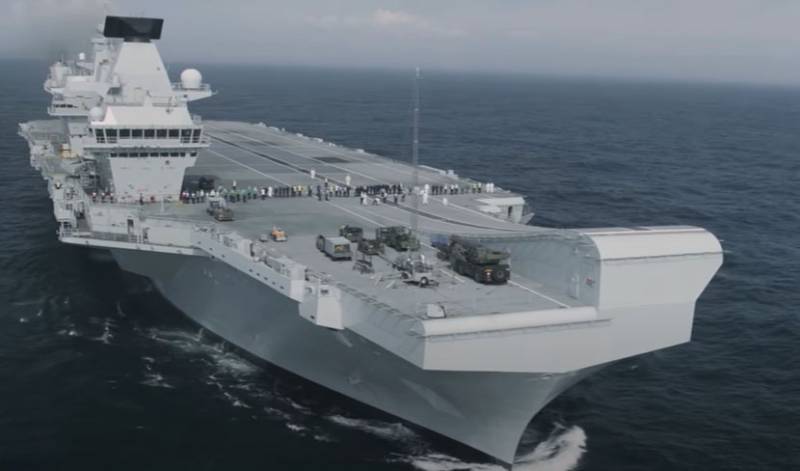 To enhance the combat capabilities of its aircraft carrier Queen Elizabeth, the UK Department of Defense has decided to purchase SPEAR3 missiles for F-35B fighters. By now, HMS Queen Elizabeth and his strike team have reached a state of initial operational readiness.
This was reported by the press service of the British Defense Department.
The strike aircraft carrier group includes the aircraft carrier itself, its air wing, as well as escort ships and submarines. The status of initial operational readiness means that all the components of the group are united into a single whole and are able to successfully interact with each other, in particular, to provide anti-submarine protection for the flagship.
The "route" of the first military campaign of the British aircraft carrier Queen Elizabeth and its strike group has been named. It is known that this hike will take place in 2021. The squadron will pass the Mediterranean Sea, the Persian Gulf and enter the Pacific Ocean.
Earlier in Britain it was stated that HMS Queen Elizabeth would be used to "contain China." In response, China advised the British to deal with their problems, including Brexit.
The flagship's air group, according to various sources, will consist of 12 to 24 F-35B fighters. The maximum strength of the HMS Queen Elizabeth air wing is 40 units, expandable to 70. In addition to the F-35B, the aircraft carrier can carry the Merlin multi-purpose helicopters and the V-22 Osprey convertiplanes.
HMS Queen Elizabeth entered service in December 2017.