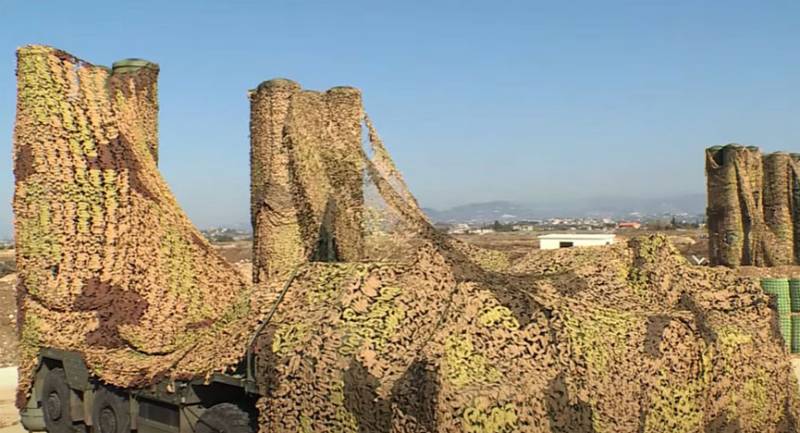 The foreign press continues to discuss the deployment of Russian S-400 anti-aircraft missile systems in Syria. At the same time, foreign experts, raising this issue, are often not at all familiar with its essence and did not even understand what exactly these air defense systems in the Syrian Arab Republic protect from air attacks.
An article about the S-400 air defense system in Syria was published in the Greek edition of Pentapostagma. Columnist Panayotis Nastos titled his material in the Greek press as follows: "Why do S-400 air defense systems remain" spectators "when Israel hits Iranian targets in Syria?"
It would seem that one sentence would be enough to answer this question: "Because the S-400s were delivered to Syria to protect Russian military facilities in this country." But Nastos publishes extensive material in which he talks about Israeli airstrikes against Iranian military and pro-Iranian armed groups.
From the material:
The famous Russian S-400 anti-aircraft missile systems stationed in Syria have never responded to the aforementioned attacks. Why?
The author claims that this "avoids confrontation between the F-35 fighters of the Israeli Air Force and the Russian S-400 air defense systems." According to Panayotis Nastos, "in turn, this allows the defense industry of Russia and the United States to ensure the sale of arms and military equipment to third countries on the world market."
The message is that if Russia used the S-400 against the F-35, then either the fifth generation fighter would be destroyed, or the S-400 air defense system itself would be returned fire.
Greek author:
Some country would buy after that
weapon
which turned out to be amazed? Of course not.
Nastos claims that this is "the main answer to the question of why the S-400 is not used against the Israeli
aviation
».
At the same time, the Greek journalist does not write a word about the fact that the tasks of calculating the S-400 air defense system of the RF Armed Forces based on Khmeimim did not initially include the protection of Iranian military personnel and pro-Iranian forces in Syria from Israeli air strikes.