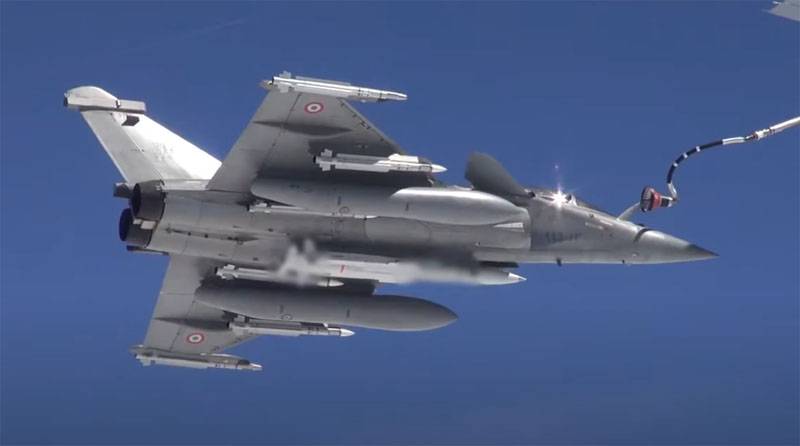 It became known about the holding in France
aviation
tests of a missile capable of carrying a nuclear warhead. According to the latest data, we are talking about an upgraded version of the MBDA ASMPA cruise missile.
Testing this
weapons
were carried out from the Rafale fighter of the French Air Force.
Several observation centers were used to monitor the trials, including a center in Biscarosse (Aquitaine, southwestern France).
For the first time, French fighters received supersonic missiles capable of carrying a nuclear warhead in 2009. In 2010, they began to be equipped with aircraft of the French Navy.
Rafale fighters are currently receiving F3 cruise missiles. They (in comparison with their predecessor missiles) have a higher speed and increased radius of destruction. Also, the missiles received new control systems.
France notes that the tests carried out on the upgraded MBDA ASMPA are completing the complex of work on detailed design and obtaining a special license for the operation of the updated aircraft weapons. At the same time, it is noted that in a few years these missiles will be replaced with other missiles capable of carrying a nuclear warhead - ASN4G.
Particular attention was paid to this news in India, in whose arsenal there are Rafale fighters. Indian experts believe that it is necessary to create their own versions of air-launched missiles with nuclear warheads. This would increase the capabilities of India's nuclear forces.