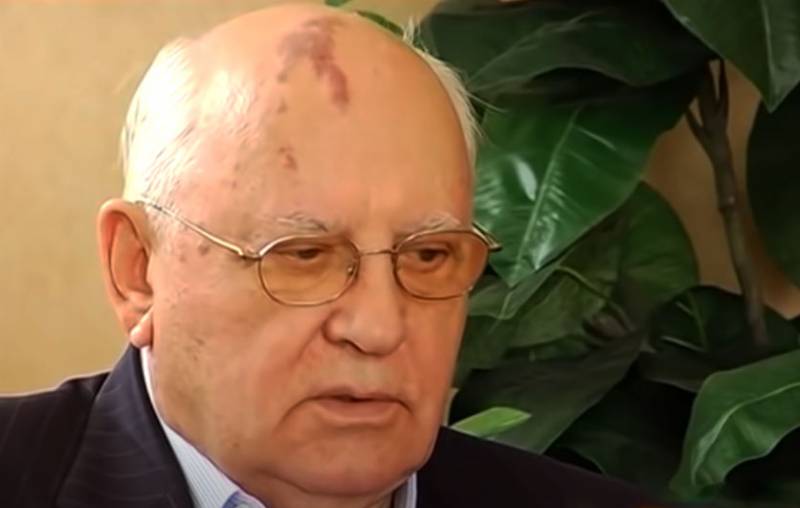 The last general secretary of the CPSU Central Committee, Mikhail Gorbachev, commented on the events taking place in the United States these days.
Gorbachev shared his thoughts with journalists
Interfax
.
The ex-head of the Soviet Union said that the storming of the Capitol building could not have been a spontaneous action. According to Mikhail Gorbachev, these were planned actions, developed in advance. At the same time, the ex-president of the USSR believes that the main thing is not even the riots themselves, which manifested themselves on January 6 in Washington.
Mikhail Gorbachev believes that the purpose of these riots is clear only at first glance.
Gorbachev:
What matters is that they questioned the future fate of the United States of America as a state.
The ex-president of the Soviet Union added that after a while "we will figure out why this was really done."
It should be noted here that in the States themselves, a conspiracy theory has already appeared about the non-involvement of Donald Trump's real supporters in the storming of the Capitol. Some political analysts claim that the breakthrough could have been arranged by people who were used by high-ranking opponents of the incumbent president, in order to ultimately deprive him of his chances even for a hypothetical return to the presidency (for example, as a result of the 2024 elections).
The supporters of this version argue their version by the fact that immediately after the breakthrough of activists into the Capitol building, representatives of the Democratic Party sounded words about the impeachment of Trump, although he has about 2 weeks to resign. This may indicate that the Democratic Party and the American "elites" fear not so much that Trump may refuse to transfer power to Biden, as the possibility of his victory in 4 years.
Meanwhile, since yesterday evening, a collage with a transparent "hint" that
история
can be repeated in the vastness of the planet: