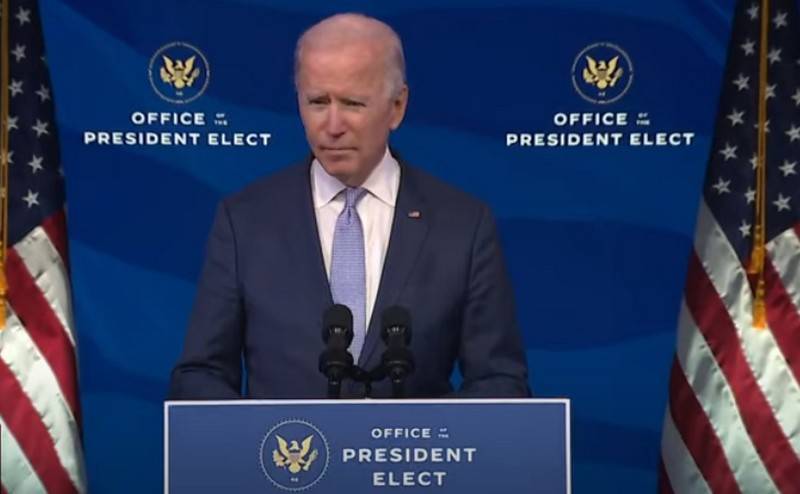 Democrat Joe Biden has been confirmed as the new president of the United States. Biden's victory in the last elections was approved by the Senate and the House of Representatives of the US Congress at a joint meeting.
According to American
news
channels, following the approval, Biden received over 270 electoral votes. Thus, the results of the November US presidential elections were summed up and Joe Biden becomes the new head of the American administration.
Note that the final joint meeting of the two chambers of the American parliament was interrupted by protesting supporters of the current US President Donald Trump, who were able to break into the Capitol and block the work of congressmen. Protesters accused Democrats of falsifying facts and electoral fraud.
As a result of the confrontation between the protesters and the police, four were killed, many were injured and more than 50 people were detained. The police were not afraid to use batons, stun grenades, tear gas and firearms.
weapon
.
Meanwhile, the current US President Donald Trump, after the publication of the results of approval by Congressmen Joe Biden, said that although he did not agree with the election results, on January 20, he would "peacefully" transfer power to the new president.
Although I completely disagree with the outcome of the elections, (...) nevertheless, the transfer of power will be properly carried out on January 20
- quoted the words of Trump to his Twitter page, Presidential Aide Daniel Scavino.
The day before, Trump said that he did not intend to admit defeat in the presidential elections and would continue to fight.