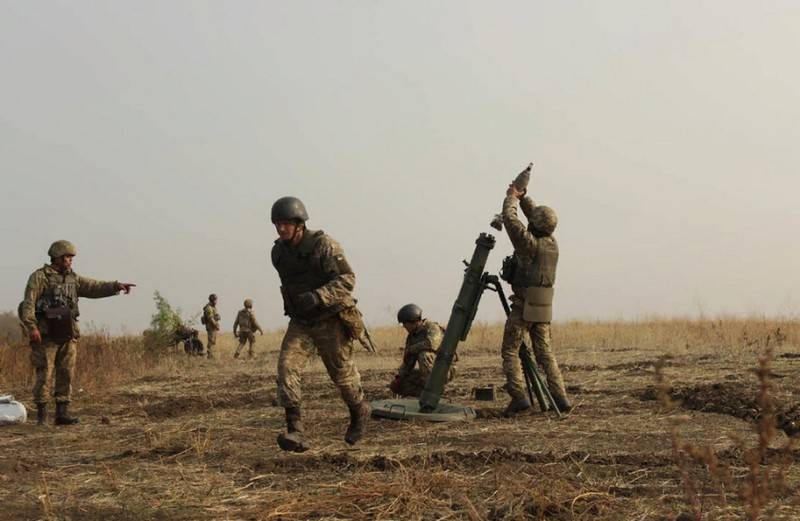 The Ukrainian mortar "Molot" returns to the Armed Forces of Ukraine. As reported by the Ukrainian Military Pages, the Mayak plant, the mortar manufacturer, is starting the procedure for adopting the Hammer into service.
It has been almost a year that our team has been preparing for the procedure of putting into service the M-120-15 "Molot" mortar. We understand all the responsibility, considering everything that happened to the Hammer in the past
- the press service of the plant says.
The fact that the modernized version of the Molot mortar is undergoing state tests was reported in early November last year. As reported, "Mayak" has been working to improve the design for two years. At the plant, the mechanism for preventing double loading was finalized, using bronze in the design in addition to steel to reduce corrosion and failure of the fuse mechanism due to the effect of temperature.
In addition, the base plate has been replaced with a lighter one that can be used on hard surfaces. The wheel travel mechanism has been improved, the shock absorbers have been replaced with springs, which are considered more durable.
Recall that the 120-mm mortar "Molot" was approved for use in the Armed Forces of Ukraine in 2015, but due to numerous incidents with the mortar leading to the death of servicemen of the Armed Forces of Ukraine, it was decided to remove it from service. According to the official data of the Ministry of Defense of Ukraine, 13 Ukrainian soldiers were killed by the Hammer.
Earlier it was assumed that the modernized version of the mortar will also receive a new name so as not to cause negative associations among the Ukrainian army, however, if it is adopted, it will go to the troops under the same name.