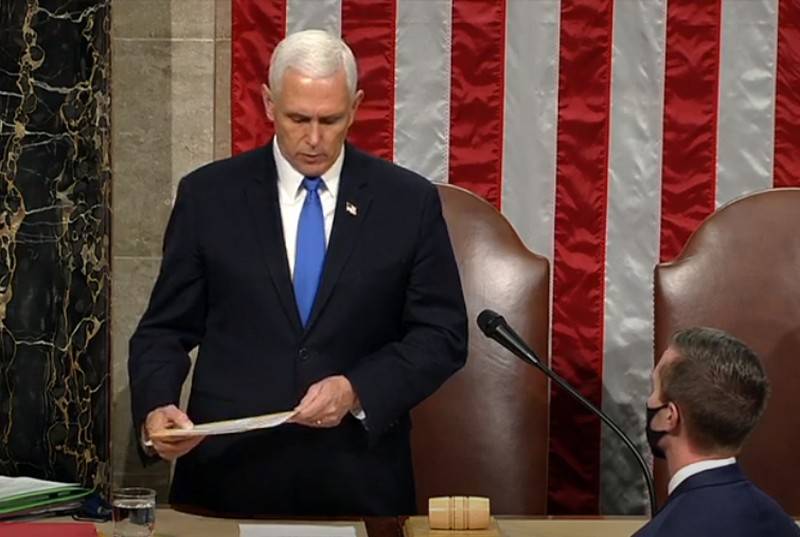 The state of emergency, imposed in Washington on Wednesday due to riots by Trump supporters, has been extended for another 15 days. The corresponding order was given by the mayor of the city, Muriel Bowser.
In accordance with the order, the emergency regime is extended by 15 days or "until further notice." Thus, the state of emergency will remain in effect until the inauguration of the new US President Joe Biden, which, in accordance with the constitution, should take place on January 20, 2021.
Meanwhile, it became known that the threat of removal from power was hanging over the current US President Donald Trump. A group of Democrats from the US House of Representatives Judiciary Committee sent a letter to Vice President Mike Pence calling for the 25th Amendment to the US Constitution to be enacted and thereby remove Trump from power. He is accused of unwillingness to defend "our democracy" and to fulfill his official duties.
For the sake of our democracy, we urge you to apply the 25th Amendment and begin the process of removing President Trump from office
- the letter says.
Note that Trump's Instagram, Facebook, Twitter accounts are frozen, YouTube is deleting all videos with calls from the US President.
There is reported relative calm outside the walls of the Capitol, with over 50 people arrested involved in the riots. In clashes with the police, four people were killed. A woman who burst into the building of the complex was shot by a policeman, three more were injured incompatible with life near the walls of the Capitol. The police noted that all the victims are adults.
Recall that on Wednesday, Trump's supporters broke into the congress building, interrupting the meeting to approve the election results. In response, the police used tear gas, stun grenades and
weapon
.
The congress has now resumed its work.