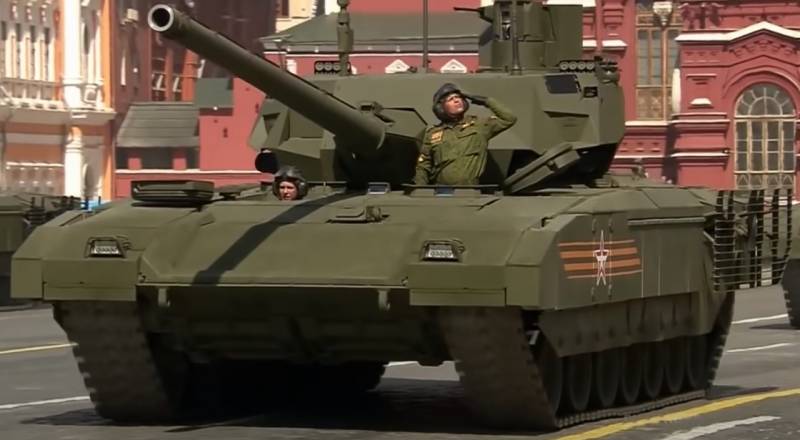 The T-14 "Armata" is an MBT, created on a completely new technical base, going beyond the framework of both Soviet and Western schools of tank building.
Unique design
This assessment was given by the columnist A. Khazar for the Turkish online edition SavunmaSanayiST:
The Armata, which has a unique design, is the only model among modern MBTs with an unmanned turret.
According to him, the United States was doing serious work on such
a tank
in the 1980s. However, they faced great difficulties, as there was a risk that the output would be a bulky and breakdown-prone machine. At the same time, in Russia, several decades later, they managed to cope with a similar task.
As a result, a machine was obtained that has about the same power as the Leopard 2 and M1 Abrams, but it is 20% lighter than its Western counterparts, weighing 48 tons.
T-14 is extremely maneuverable and fast among other MBTs.
- writes Khazar, believing that unlike previous models such as the T-90, T-72 and T-62, the suspension system (partially hydraulic) is more similar to the T-80 series.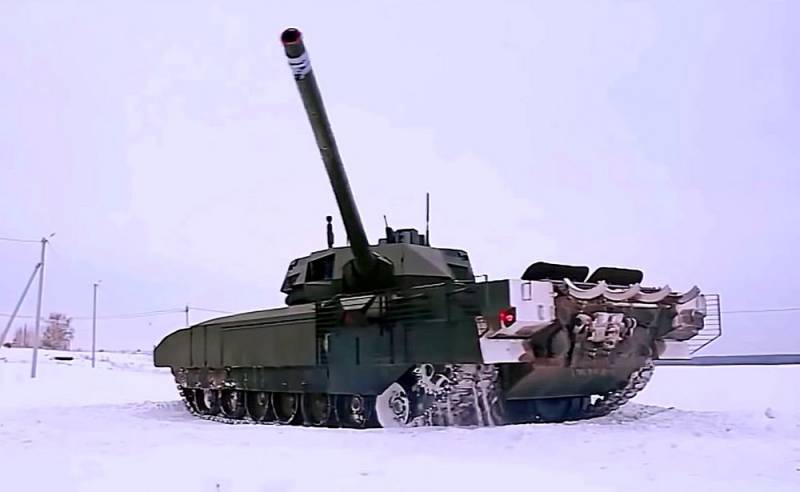 Multilayer tank
According to him, despite the fact that "the Russians keep the technology of making T-14 armor a secret," a number of conclusions can be drawn. It consists of five "layers": the main welded structure of armored steel; composite armor reinforcing the base structure; protective grilles from anti-tank ammunition; modules of reactive armor "Malachite" in the frontal projection (development of "Contact-5" and "Relic"); active protection system "Afganit".
"Afghanit" is more productive in comparison with "Shtora-1". However, its effectiveness in combating high kinetic energy ammunition, as the Russians say, is highly questionable.
- Khazar notes.
The main armament of the tank is a 125-mm 2A82-1M cannon, capable of firing an ATGM, although initially it was about 152 mm.
The Russians wanted more armor penetration, but the increase in weight and cost made it impossible to choose this weapon.
- considers the observer, in whose opinion the final choice made it possible to use the ammunition already in use.
As Khazar explains, by 2028, 2000 units of T-14 - tanks with "extremely high performance and advanced technologies" should be produced. But at the moment, only 28 cars have been produced, which is caused by "difficulties in allocating funds for this project." However, judging by the statements of officials, the serial production of "Armat" should be launched in 2021.